Buckman collection in spotlight at London auction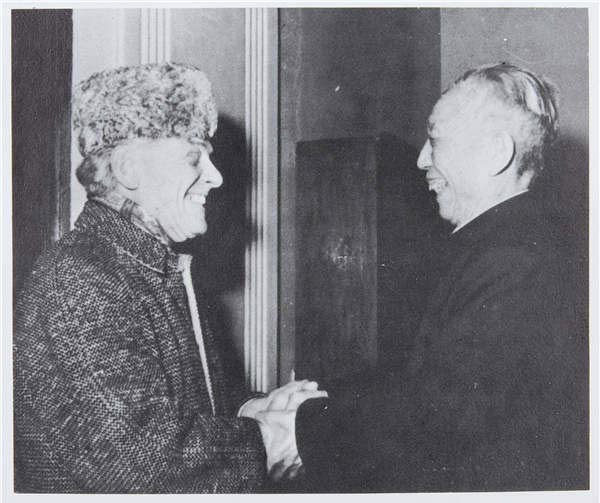 Bernard Buckman visits China as a personal guest of Vice-Premier Wang Zhen in 1979. Photos provided to China Daily
The prominent auction houses Sotheby's, Christie's and Bonhams may have all hosted sales during Asian Art in London - an annual 10-day extravaganza ended on Saturday in the British capital - but there is a small auction house that's set to make a big splash among the heavyweights.
On Monday, Chiswick Auctions will host a sale featuring the entire collection of Bernard Buckman, a key figure in Sino-British trade relations during the second half of the 20th century.
Buckman traveled to China multiple times - most notably in 1979 as a personal guest of Vice-Premier Wang Zhen - and the Englishman's 120-strong collection reflects someone who was both an enterprising businessman and keen patron of the arts. It also offers a window into China during a time when it was just opening up to the world.
"Buckman went to China every year from 1953 and more frequently after around 1962," says Lazarus Halstead, Chiswick Auction's head of Asian art.
"He was communicating with top government officials. No (other) Westerner had that level of access."
Buckman's collection runs the gamut from snuff bottles, jades and scholarly items to paintings and furniture, with price estimates starting from around $120 and going to $36,000.