Li Baolin's ink works on show in Beijing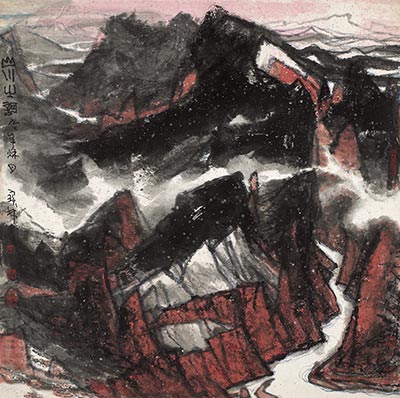 A painting by Li Baolin. [Photo provided to China Daily]
Li Baolin is holding an exhibition at the National Museum of China in Beijing, with dozens of his landscapes and portraits in ink.
Li, who turned 80 in August, joined the Central Academy of Fine Arts in 1958 to learn traditional Chinese painting from modern masters such as Li Keran and Ye Qianyu.
After graduation he joined the military and was stationed in southern China. During his years in service until 1990, Li produced many portraits of comrades in the armed forces. A selection of such works can also be seen at the Beijing show that runs through Nov 11. Other exhibits include mountain-and-water paintings that Li has explored since the '80s.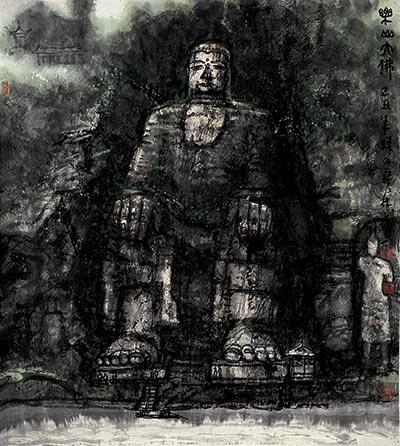 A painting by Li Baolin. [Photo provided to China Daily]
Related:
Tibet mandala: The world in a grain of sand