Awards, rewards for best online jokers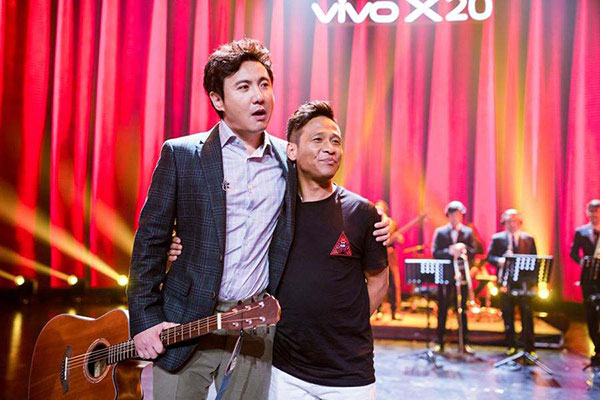 Best online jokes selected from the rating list co-established by Joy Entertainment and Sina Weibo will be adapted to performances in the hit TV shows such as Xiju Zongdongyuan (Comedians), featured above. [Photo provided to China Daily]
Sina Weibo, one of China's largest social networks, announced it would team up with the Beijing-based firm Joy Entertainment to honor the best online jokes in Beijing on Tuesday.
The two partners have established an online ratings list, duanzao yingxiong (creations of the best joke writers), to encourage netizens to write original jokes.
The writers behind the best content will receive cash prizes, and their work will also be adapted into cross-talk shows or short sketches for popular television variety programs such as Xiju Zongdongyuan (The Comedians), aired by Zhejiang Satellite TV.
The jury panel consists of dozens of veteran comedy scriptwriters, including Shu Huan, who is known for the hit film franchise Lost, and Sun Jibin, who shot to fame with the hit variety show Top Funny Comedian.
"The best comedy is rooted in real-life stories. When my team members were struggling for inspiration, we would read interesting posts on Sina Weibo to find new ideas. Most of the posts were written by netizens to record funny things they've experienced," said Rou Cheng, a veteran scriptwriter and one of the jury members.
Joy Entertainment CEO Zhang Li said the company used big data to research a formula for making a hit comedy.
"We found that a successful comedy production should have a line that makes audiences laugh every minute, and a moment of suspense should be created every five minutes. So, to write an impressive comedy is a demanding job," said Zhang.
She says Chinese variety shows and screen productions have been suffering from a shortage of original content, and the hope is that the ratings list will help break new comedy talent.
With regular visitors reaching 376 million every month by September, Sina Weibo has discovered that jokes and related humor are among the most popular types of content, says Cao Zenghui, vice-president of Sina Weibo.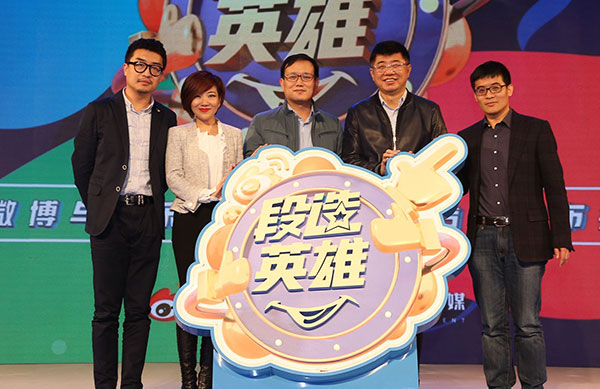 Executive chiefs from the Beijing-based company Joy Entertainment and the Twitter-like Sina Weibo announced to sign a strategic treaty to seek excellent comedy writers in Beijing on Tuesday. [Photo provided to China Daily]