1st China craft boutique biennial exhibition held in E China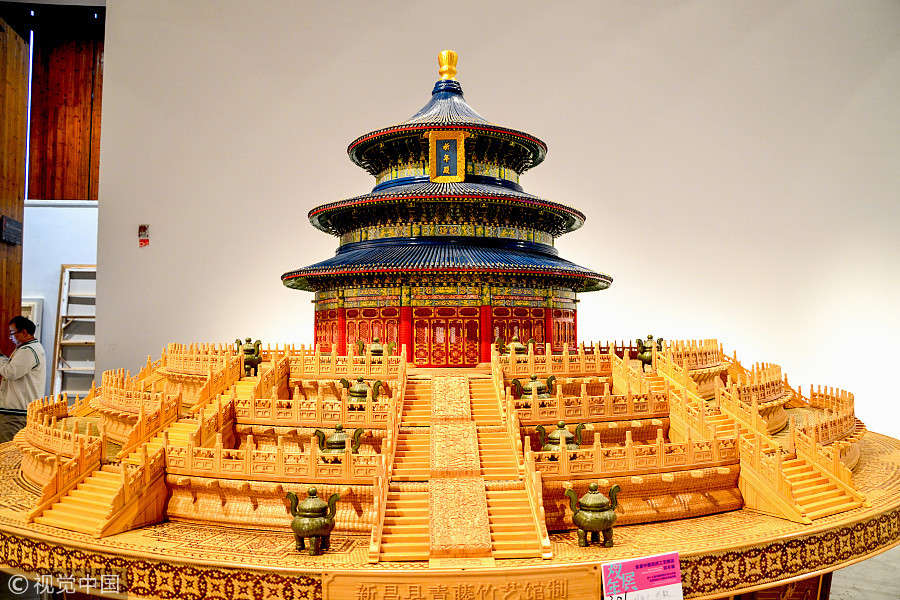 A bamboo-made Temple of Heaven is on display at the Ningbo Museum of Art, Nov 12. [Photo/VCG]
The first China craft boutique biennial exhibition is being held at the Ningbo Museum of Art in Ningbo city, East China's Zhejiang province, from Nov 10 to 14, 2017.
The exhibit showcases more than 300 pieces of exquisite crafts from around China, covering stone carving, wood carving, porcelain, mud sculpture.
The craft making not only inherits the traditional techniques, but also pays high attention to aesthetic tastes.