What's on in Beijing (Oct 27 – Nov 3)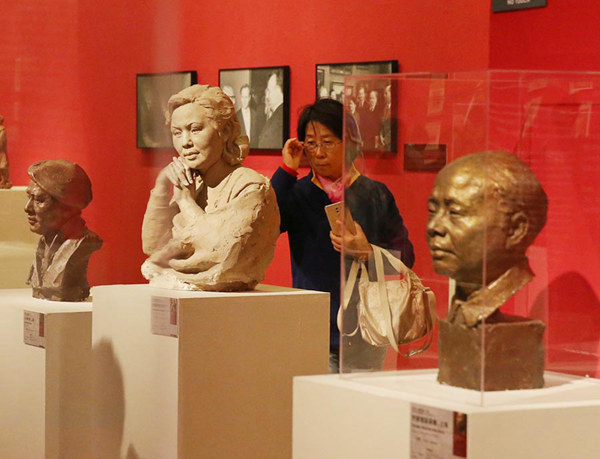 [Photo by Jiang Dong/China Daily]
Works by Belarusian sculptors
Tracing the Memory of China shows the works that Belarusian artist Sergei Selikhanov (1917-76) created during his stay in China, offering the distinctive perspective of a foreign artist's view of the country in the 1950s.
Sergei visited China in 1956 as part a delegation of artists from the Soviet Union. He traveled to many cities in the country, during which time he sketched and painted many landscapes. He sculpted ordinary people and also prominent figures from China's cultural community.
His models included prominent painters Qi Baishi and Jiang Zhaohe, and novelist Ba Jin.
Learn more here.
If you go:
9 am-5 pm, through Oct 29 (closed on Mondays). National Art Museum of China, 1 Wusi Avenue, Dongcheng district. 010-6403-4951.
Ticket: Free