Works by Belarusian sculptors go on display in Beijing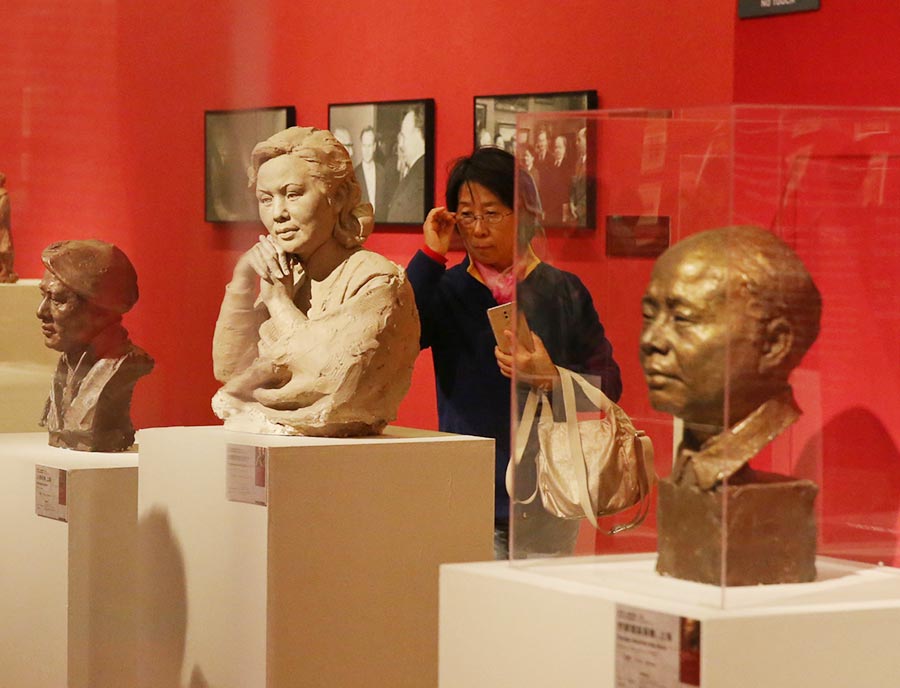 [Photo by Jiang Dong/China Daily]
Belarusian artist Sergei Selikhanov (1917-76) visited China in 1956 as part a delegation of artists from the Soviet Union. He traveled to many cities in the country, during which time he sketched and painted many landscapes. He sculpted ordinary people and also prominent figures from the China's cultural community.
His models included prominent painters Qi Baishi and Jiang Zhaohe, and novelist Ba Jin.
These works were never exhibited in China and were taken back to Minsk. They did not come to light until last year when they were spotted among dozens of other sculptures by Wu Weishan, director of the National Art Museum of China.
Wu was then visiting the studio of Konstantin Selikhanov, Sergei's grandson, who is also a sculptor. Wu then proposed a joint exhibition by the two at his museum.
Tracing the Memory of China, which runs at the Beijing museum through Sunday, shows the works Sergei created during his three-month visit to China, offering the distinctive perspective of a foreign artist's view of the country in the 1950s.
Also on show are a bust of Qi Baishi which bears the painter's signature and a sketch showing Qi taking a nap.
"Sergei and some other delegates visited Qi's residence. He later recalled that when they arrived, Qi, who was then 97, had been waiting for a long time and couldn't help but fall asleep," Wu says,
Konstantin's works on show highlight the 50-year-old artist;s exploration of the abstract approach."
If you go:
9 am-5 pm, through Oct 29 (closed on Mondays). National Art Museum of China, 1 Wusi Avenue, Dongcheng district. 010-6403-4951.