Promotions of Chinese culture abroad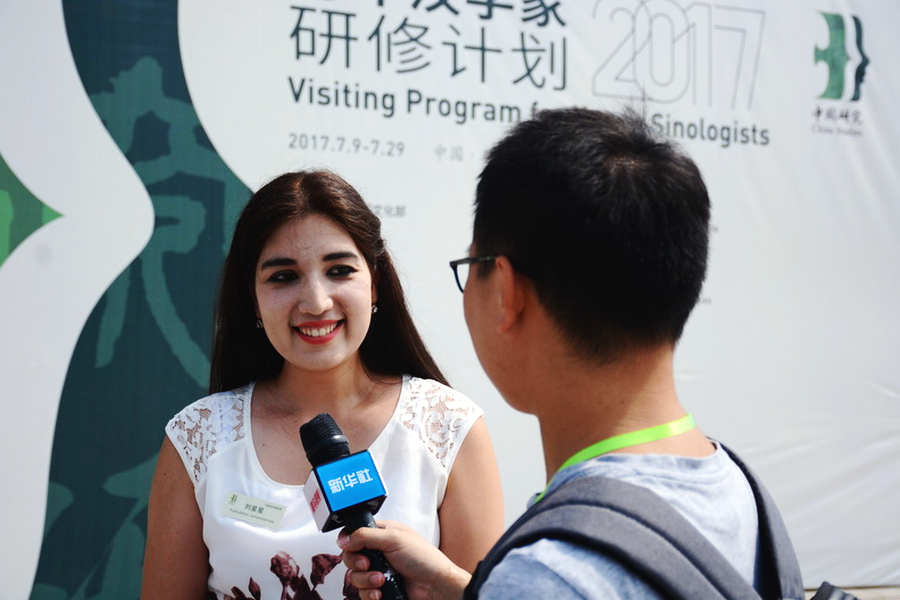 A young sinologist receives an interview at during the 2017 Visiting Program for Young Sinologists. [Photo/Chinaculture.org]
Visiting Programs for Young Sinologists
Visiting Program for Young Sinologists is run by the Culture Ministry of China and Chinese Academy of Social Sciences. Since 2014, the annual event has aimed to strengthen cultural exchanges and set up a platform where young Sinologists worldwide can communicate and learn more about Chinese culture and history.
Three sessions were held in 2014 and 2015, garnering positive reviews among scholars and experts across the world.
In 2016, 31 sinologists from 26 countries attended the study project, with a wide range of research subjects, including Chinese literature, history, philosophy, art, linguistics, politics and sociology, and international relations.
The 2017 project had two parts: one involved 31 Sinologists from 28 countries, held in Zhengzhou in Henan province in July; the other involved 30 Sinologists from 29 countries, held in Shanghai from Sept 3 to 23.