Promotions of Chinese culture abroad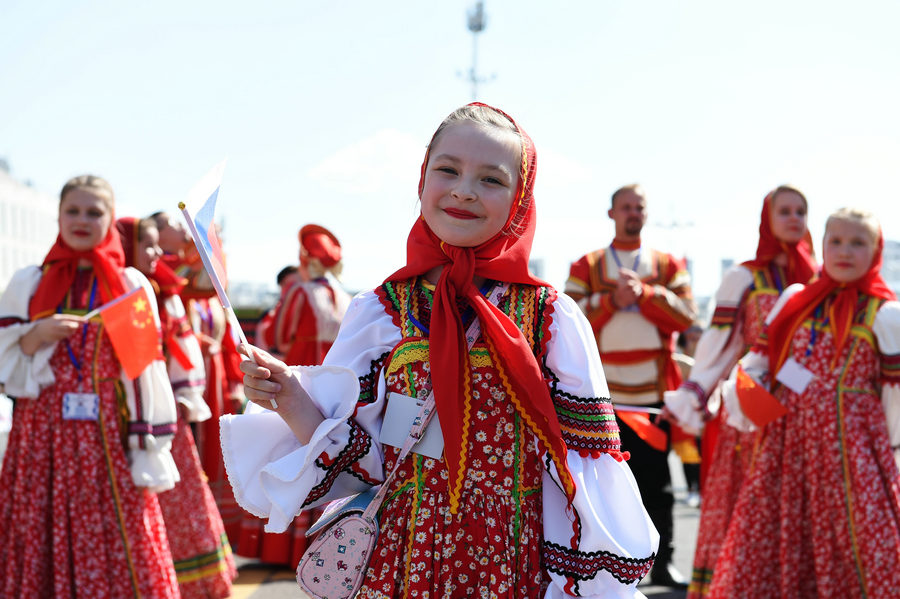 The 8th Sino-Russia Cultural Fair in Heihe, Heilongjiang province, June 22, 2017. [Photo/Xinhua]
The Sino-Russian Culture Fair
The Sino-Russian Culture Fair is a regional cross-border exchange that was launched in 2010. The event is based in China's Heilongjiang province and Russia's Amurskaya Oblast, focusing on the Heihe city and Blagoveshchensk city.
The event concerns itself with cultural exchanges and commerce, greater cooperation, and development through high-level meetings, exhibits, fairs, theatrical performances, sports culture, and cultural tourism, with, of course, many trade discussions and deals. The fair has become a new model of trade in border regions, by combining it with culture, and a regional mechanism as well for exchanges and cooperation.
Sponsors of the Sino-Russian Culture Fair are China's Ministry of Culture, Russia's Ministry of Culture, the Heilongjiang provincial government, and the Amurskaya Oblast government.
The 8th Sino-Russia Cultural Fair, held in 2017, featured a series of exhibitions of Russian craftworks, along with Chinese and Russian paintings, and art works from university students of the two countries.