Promotions of Chinese culture abroad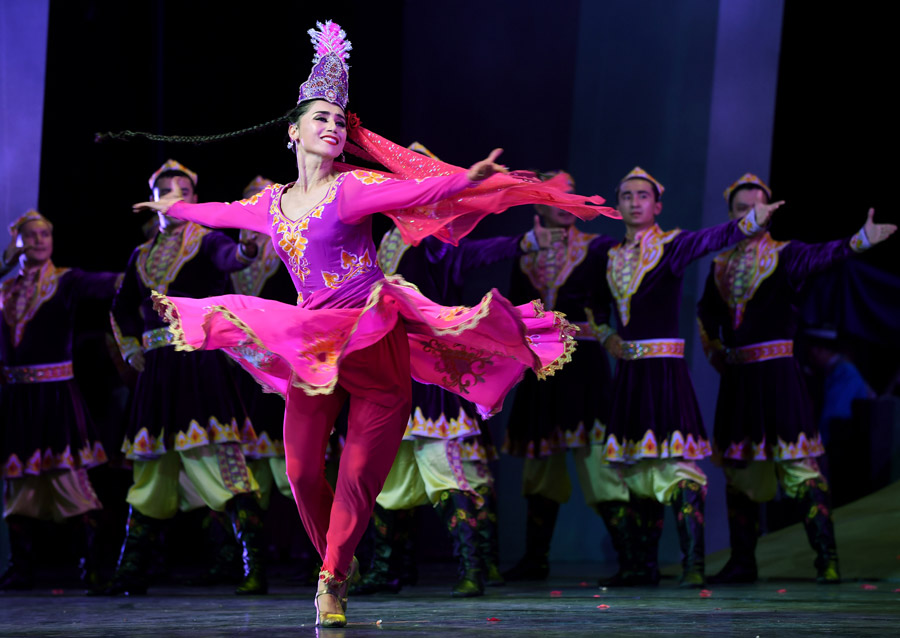 A dance showcase art of Uyghur Muqam is performed at the 5th China Xinjiang International Dance Festival on Aug 3, 2017 in Urumqi, Northwest China's Xinjiang Uygur autonomous region. [Photo/ Xinhua]
Xinjiang International Dance Festival
As a part of the Chinese government's endeavors to boost Xinjiang's culture, the first Xinjiang International Dance Festival was held in 2008. The event is a follow-up to the Belt and Road Initiative, aiming to bridge exchanges among different cultures along the Silk Road.
This year saw the 5th festival held from July 20 to August 5 in Urumqi, which featured 21 art communities from 10 countries and regions that gave more than 60 performances.
Its theme was "Chinese Dream, Colorful Silk Road", and Chinese Minister of Culture Luo Shugang pointed out at the opening ceremony that this dance festival was an important platform for cultural exchange along the Silk Road.
Apart from splendid dance performances, the festival also included online dance interaction, a Chinese opera week, an oil painting exhibition of young artists and the exhibition of cultural relics restoration.