Promotions of Chinese culture abroad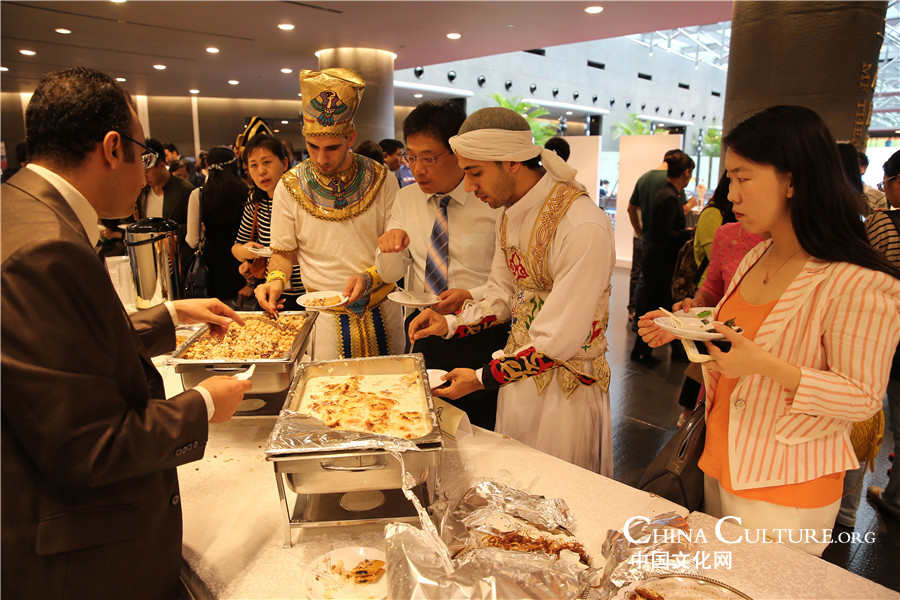 The guests enjoyed delicious Arabic food at the 3rd Arabic Arts Festival in 2014. [Photo/Chinaculture.org]
Arabic Arts Festival
Launched in 2006, the Arabic Arts Festival is to implement the program Declaration of the Forum on China-Arab Cooperation and Action Plan of the Forum on China-Arab Cooperation and promote China-Arabia cultural exchanges.
Since its founding, it has become the largest and most influential arts festival between China and the Arab world, as well as a new connection and exchange platform for the two countries.
In 2010, the second Arabic Arts Festival was opened in Beijing and 2014 saw the third festival held in Shanghai. On the occasion of the 10th anniversary of the Forum on China-Arabic Cooperation in 2014, President Xi Jinping announced at the sixth ministerial conference that 2014 and 2015 would be the China-Arabia Friendship Years. The third festival aimed to broaden exchanges and enhance friendship, based on the theme of "turning a new page with the spirit of the Silk Road".