Event held to mark end of youth film project
An event to mark the end of Looking China, an annual youth film project, was held at Beijing Normal University last week.
The program, launched by Academy of International Communication of Chinese Culture and Beijing Normal University, lets film students from overseas to make short documentaries on China.
More than 100 students from 37 countries participated in the program this year, whose theme was craftsmanship and the creative sector in China.
As part of the program, the students visited places ranging from workshops making traditional costumes and food to sites repairing high-speed trains.
Each student made a 10-minute documentary.
Virtual reality was introduced to Looking China for the first time.
This year marks the seventh edition of the event.
More than 400 students from 48 countries have taken part in the program since it was launched, and 55 of their short films have won awards globally.
'Watch people',Christian Grobbelaar, South Africa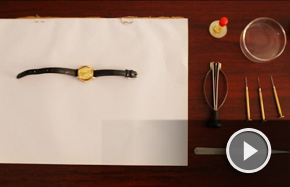 'The bridge between us', Akos Kovacs, Serbia