Back to basics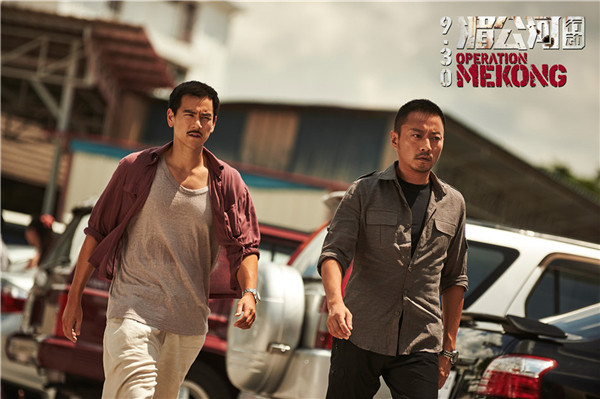 Three Chinese films-Operation Mekong, Song of the Phoenix and Kaili Blues-are recommended by the critics committee of the China Film Association. [Photo provided to China Daily]
New report urges Chinese filmmakers to produce more quality content for box-office success. Wang Kaihao reports.
The lack of quality content in some Chinese films is leading to their poor box-office performance, according to the 2017 Report of Chinese Film Art.
The report, which was compiled by the China Film Association, was released last week. It points out that many Chinese filmmakers tend to develop storylines based on investor requirements, such as a high-paid star cast, lots of visual effects and the related publicity campaign, rather than focus more on creative efforts.
"With huge capital being infused into the film industry, a director's role has weakened," the report says. "Producers have a greater say."
Chinese films made 10.4 billion yuan ($1.54 billion) at the country's box office in the first six months of the year, comprising 39 percent of total ticket sales, according to the State Administration of Press, Publication, Radio, Film and Television.
"The time to rely on box-office surprises is over," says Yin Hong, a professor of media at Tsinghua University and the report's lead author.
"China needs more quality films rather than only a few success stories to lead the industry."
While it is a general trend in Chinese cinema to make films based on true stories or re-adaptations of classic productions, such films when produced in bulk do not achieve the desired results as seen from many unsuccessful attempts, he says.
Last week, the critics committee behind the report voted Operation Mekong as a highly recommendable film of 2016.
The film is based on a true incident in 2011, when two Chinese cargo ships were attacked on the Mekong River by a drug-trafficking gang. Later, China launched a cross-border manhunt to bring the gang leader to justice.