52 World Heritage sites in China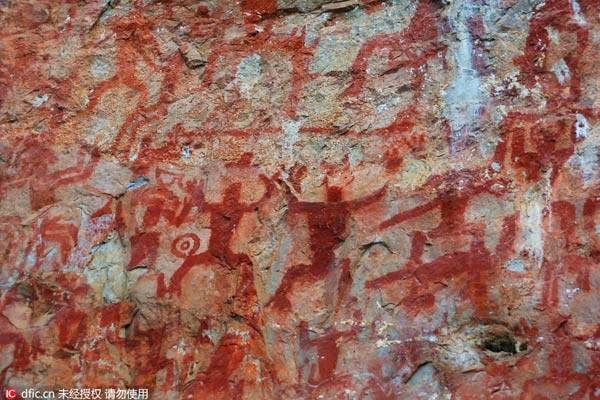 [Photo/IC]
36 Zuojiang Huashan Rock Art Cultural Landscape
Located on the west bank of the Ming River, the Zuojiang Huashan Rock Art Cultural Landscape is an extensive assembly of historical rock art painted on limestone cliff faces in Guangxi over a period of several hundred years. It was added to the list on July 15, 2016.
[Photo/IC]
37 Chengjiang Fossil Site
Situated in Yunnan province, Chengjiang's fossils present the most complete record of an early Cambrian marine community with exceptionally preserved biota, and display the anatomy of hard and soft tissues in a very wide variety of organisms, invertebrate and vertebrate. It was added to the World Natural Heritage List in 2012.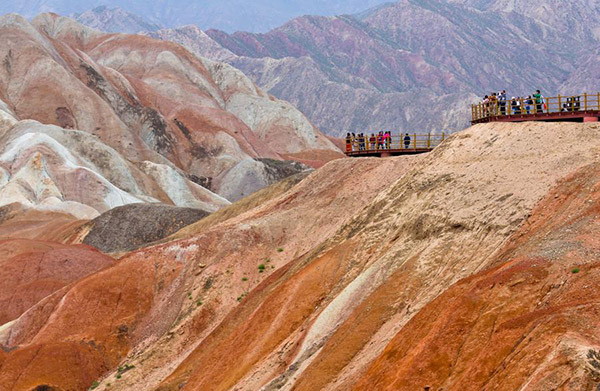 [Photo/Xinhua]
38 Danxia landform
Danxia landform is the general name given in China to a unique type of landscapes. The inscribed site comprises six areas found in the sub-tropical zone of Southwest China, characterized by spectacular red cliffs and a range of eroded landforms, such as dramatic natural pillars, valleys and waterfalls.
In August 2010, China Danxia was inscribed onto the World Natural Heritage List.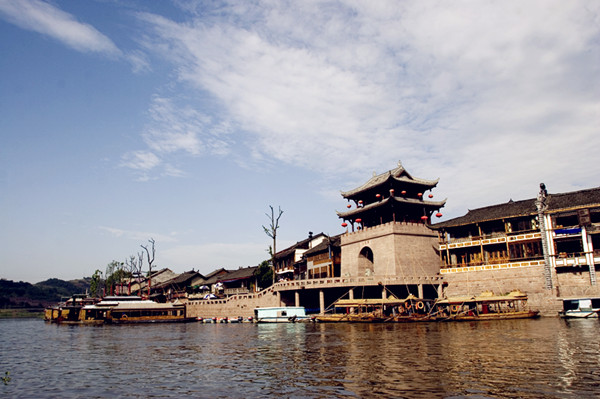 [Photo provided to chinadaily.com.cn]
39 Huanglong
Huanglong, located in the southern part of the Minshan Mountain range, is a scenic and historic interest area in the northwest part of Sichuan province. It is noted for its mountain landscape, diverse forest ecosystems, spectacular limestone formations, waterfalls and hot springs. It is also home to endangered animals. Huanglong was declared a World Natural Heritage Site by UNESCO in 1992.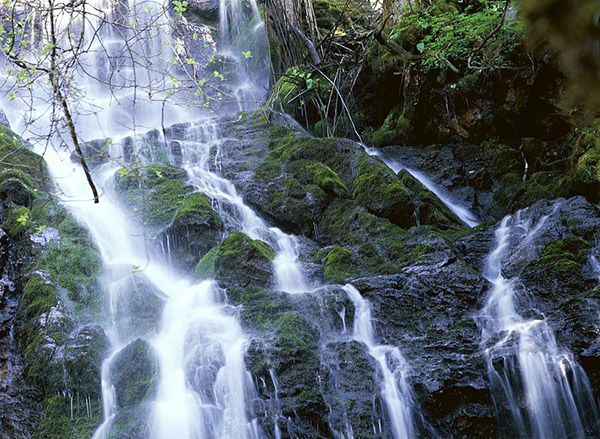 [Photo/VCG]
40 Hubei Shennongjia
Located in the Northwest Hubei province, Shennongjia Forestry District protects the largest primary forests remaining in Central China and provides habitat for many rare animal species. It is made up of two components, Shennongding/Badong to the west and Laojunshan to the east. In 2016, Hubei Shennongjia was listed as a World Heritage Site, the 50th World Heritage Site in China.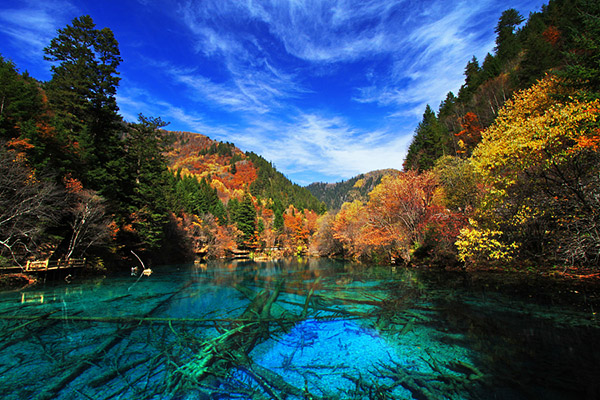 [Photo/VCG]
41 Jiuzhaigou Valley
Jiuzhaigou Valley is part of the Min Mountains on the edge of the Qinghai-Tibet plateau, stretching over 72,000 hectares in the northern part of Sichuan province. It is known for its many multi-level waterfalls, colorful lakes, and snow-capped peaks.
It was inscribed by UNESCO as a World Natural Heritage Site in 1992.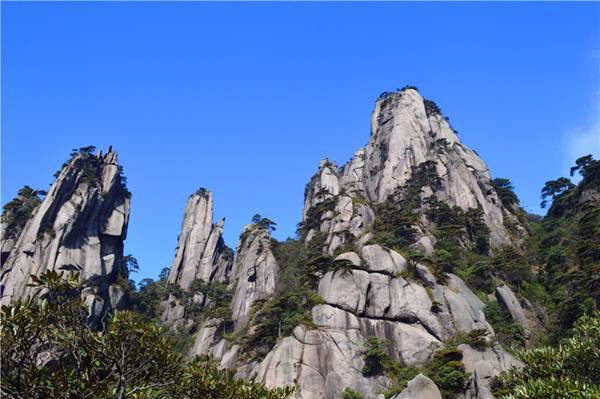 [Photo by Jiang Wanjuan/chinadaily.com.cn]
42. Mount Sanqingshan National Park
Marked by the concentration of fantastically shaped pillars and peaks, Mount Sanqingshan is a granite mountain massif rising steeply to about 1,817 meters above sea level in the north of Yushan county in Jiangxi province. It was inscribed into the UNESCO World Natural Heritage List for its exceptional scenic quality and rich biodiversity in 2008.