52 World Heritage sites in China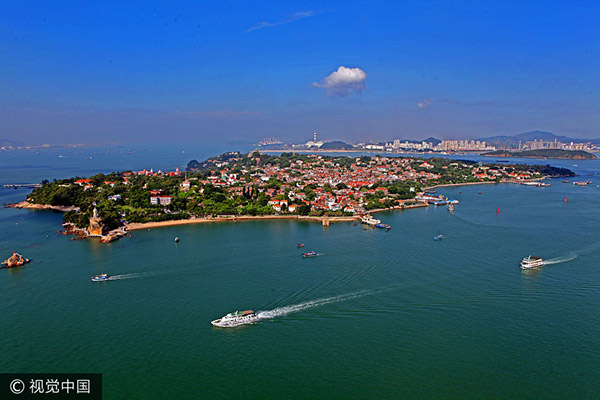 [Photo/VCG]
15 Gulangyu Island
Gulangyu Island is located on the estuary of the Jiulong River, facing the city of Xiamen. Its heritage includes a settlement composed of 931 historical buildings, and represents a variety of local and international architectural styles, natural sceneries, historic roads and gardens. Gulangyu is an exceptional example of cultural fusion. It was added to the list on July 8, 2017.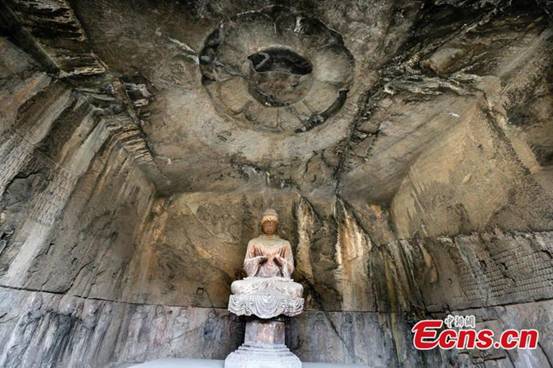 [Photo/Ecns.com]
16 Longmen Grottoes
The Longmen Grottoes are located in the south of Luoyang city, Henan province. It contains the largest collection of Chinese art of the late Northern Wei and Tang dynasties (316-907), and showcases the achievements of Chinese stone carving. The Longmen Grottoes was added to the list on November 30, 2000.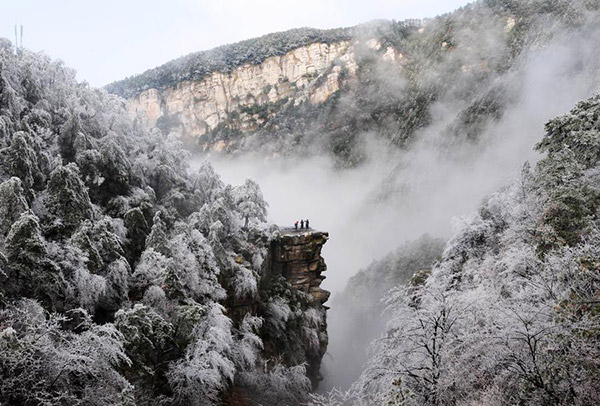 [Photo/Xinhua]
17 Lushan National Park
Mount Lushan, in Jiangxi province, is one of the spiritual centers of Chinese civilization. The Buddhist and Taoist temples, along with the White Deer Grotto Academy, are blended with a beautiful landscape. The Lushan National Park was added to the list in December, 1996.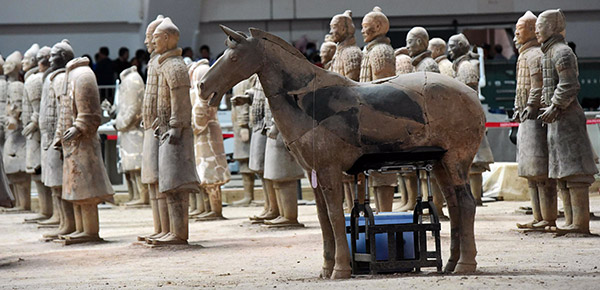 [Photo by Yuan Jingzhi/Asianewsphoto]
18. Mausoleum of the First Qin Emperor
Located in Shaanxi province, the mausoleum of China's first Qin Emperor is a rare treasure in terms of size, scope and the incredible army of Terracotta Warriors guarding the tomb. It was listed as a cultural heritage site by UNESCO in December, 1987.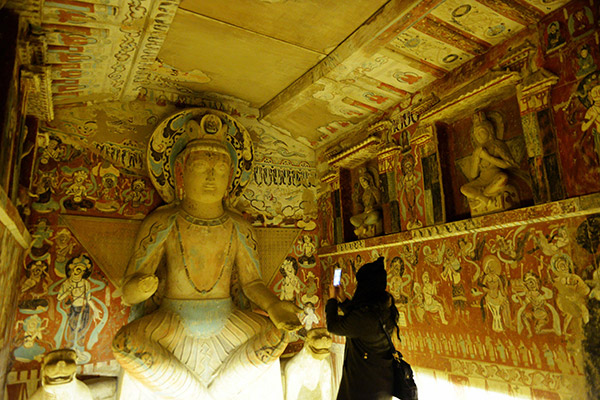 [Photo by Long Wei/Asianewsphoto]
19 Mogao caves
The Mogao caves, also known as the Thousand-Buddha Caves, about 25 km southeast of Dunhuang city, are one of the largest and best-preserved sites of Buddhist art in the world. It is located at a strategic point along the Silk Route, and has great influence on religion and culture. The Mogao Caves were added to the list in December, 1987.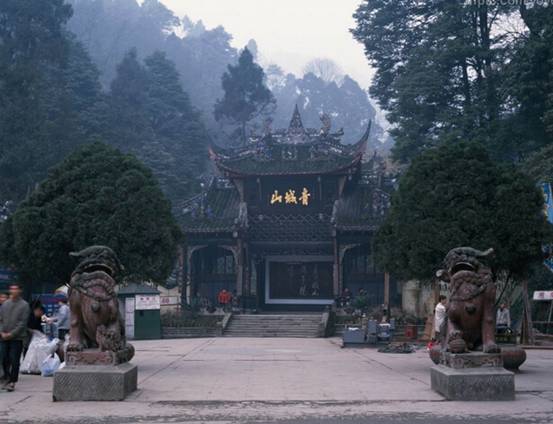 [Photo provided to chinadaily.com.cn]
20 Mount Qingcheng and the Dujiangyan irrigation system
Located on the northwest edge of Chengdu Plain, Dujiangyan was built in the 3rd century BC and is a world famous irrigation system, controlling the waters of the Minjiang River and distributing it to the fertile farmland. Mount Qingcheng can claim to have some strong roots for China's Taoism. It was added to the list in November, 2000.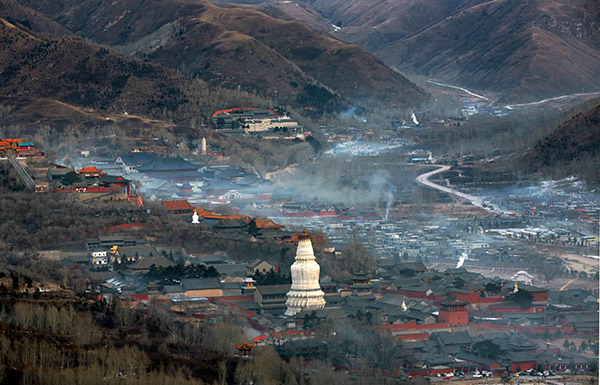 [Photo by Zhang Dan/Asianewsphoto]
21 Mount Wutai
Mount Wutai is glutted with wonderful peaks and cliffs, which include 50 of the most famous peaks and cliffs. Mount Wutai is a Chinese Buddhism and tourism attraction, and the best of China's top 10 summer resorts. It has 60 temples, covering an area of 300 sq kms. It was added to the list on June 26, 2009.