Chinese explorer's incredible arctic journey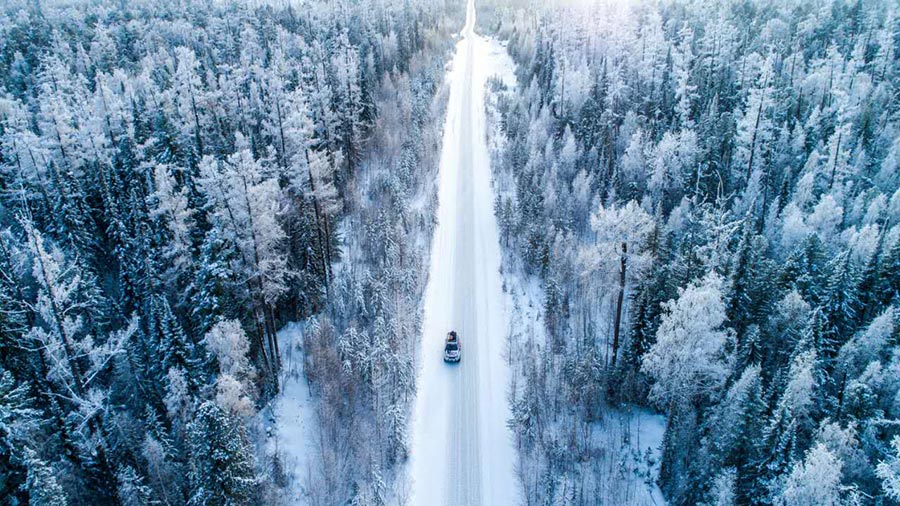 The dense Siberian Tundra is no place for a breakdown, so Wu Yu makes sure his vehicle is packed with enough supplies for the journey. [Photo provided to China Daily]
'A friendly swap'
Finally on Feb 20, struggling for traction in the thick snow, Wu made it to Yuryung-Khaya, the northernmost village on the edge of the Arctic Ocean-the temperature outside: -55 C.
Mission accomplished. After 33 days, 8,000 kilometers and endless hours driving Wu Yu had become the first person to drive from the South China Sea to the Arctic Ocean.
The villagers expressed their great surprise at seeing Wu's white and red Toyota Landcruiser roll into town, where the main mode of transport is dog sleds.
With the help of a local English teacher, Wu sat down with Mayor Kanat Uskenbaevich over a plate of dried raw fish, a staple food of the village, who asked about customs and life in China and what was next for the explorer.
"In the next few years, I think I will be making quite a few more trips like this one," Wu says. "And of course, I will be looking at further and even more challenging journeys."
After the meeting, Wu headed to coast where he poured a small bottle of water he had carried 8,000 kilometers from the South China Sea, into the Arctic Ocean. He then refilled the bottle with Arctic seawater.
"To me it felt like a friendly swap," Wu says. "A symbol of healthy exchanges, communication, integration, and harmony between China and Russia."