Time for drastic action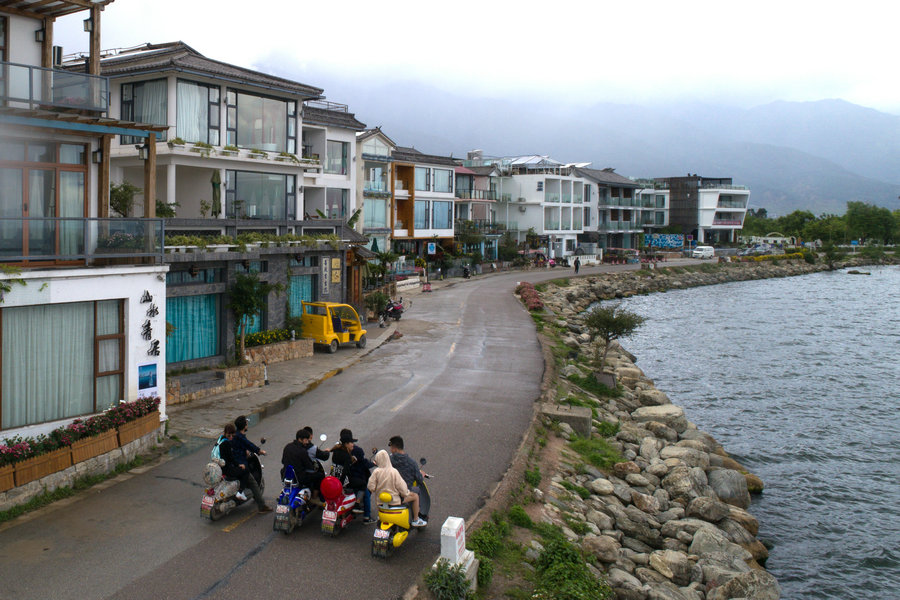 Tourists ride on scooters along the Erhai Lake. [Photo by Chen Liang/provided to China Daily]
Hundreds of restaurants and guesthouses around the Erhai Lake, a popular tourist spot in Yunnan province's Dali Bai autonomous prefecture have been asked to suspend business to protect the environment.
The food businesses around the lake, about 90 percent of which operated illegally, have been the main source of pollution in the lake.
The burst of blue-green algae in the lake in January, a sign of eutrophication, is cause for alarm, and if the authorities don't pay enough attention to the negative influence of tourism-related industries in the area, the lake will become a smelly pool, as it was about 20 years ago, when industrial waste and overuse of pesticides caused serious pollution.