US band Six Appeal 'excited' about China debut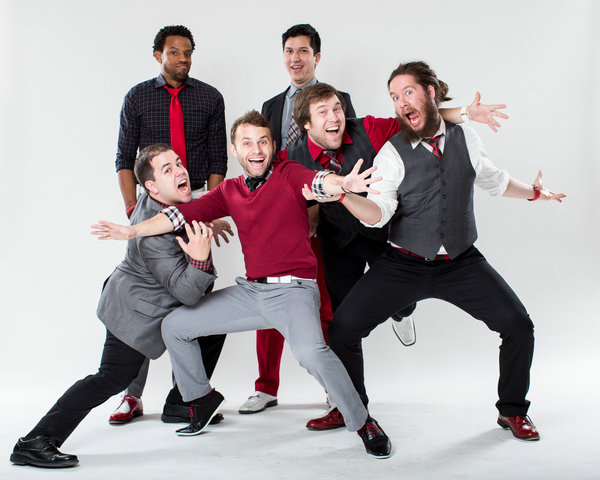 A cappella band Six Appeal will perform their classics in Beijing on Friday. [Photo provided to China Daily]
Award-winning a cappella band Six Appeal will make its China debut at the ongoing Meet in Beijing Arts Festival on Friday.
Without being accompanied by instruments, the vocalists will bring classic songs, chart toppers and original tunes, including Wagon Wheel by Nobel winner Bob Dylan, I Will Survive by American singer Gloria Gaynor and Your Man by her fellow musician and country star Josh Turner.
"We are so excited to be performing in China for the first time ever. We sing songs that we like, and that we think the audience will like. We especially like songs that we can flip and turn around and reinvent in our own way," says Jordan Roll, 28, the band's high tenor who was born and raised in North Dakota in the United States.
The band will tour five Chinese cities, including Beijing, Shanghai and Guangzhou, and will perform two Chinese folk songs-Jasmine Flower and Love Song of Kang Ding.
Roll and Michael Brookens started the group at Concordia College in Minnesota in 2006.
The name of the group, Six Appeal, was born when Roll saw a license plate on a Mazda 6 that said "six appeal" .
The current lineup includes Brookens as the middle tenor, Reuben Hushagen as bass, Trey Jones as baritone and Jonathan Thalmann as low tenor. According to Roll, the members sang in school choirs earlier, and had temporary jobs before the group began experiencing success. Some worked at clothing stores, restaurants, bookstores and would perform music on weekends.
As the demand for their performances grew, they began touring full time in 2011.