Chinese film music concert kicks off in Beijing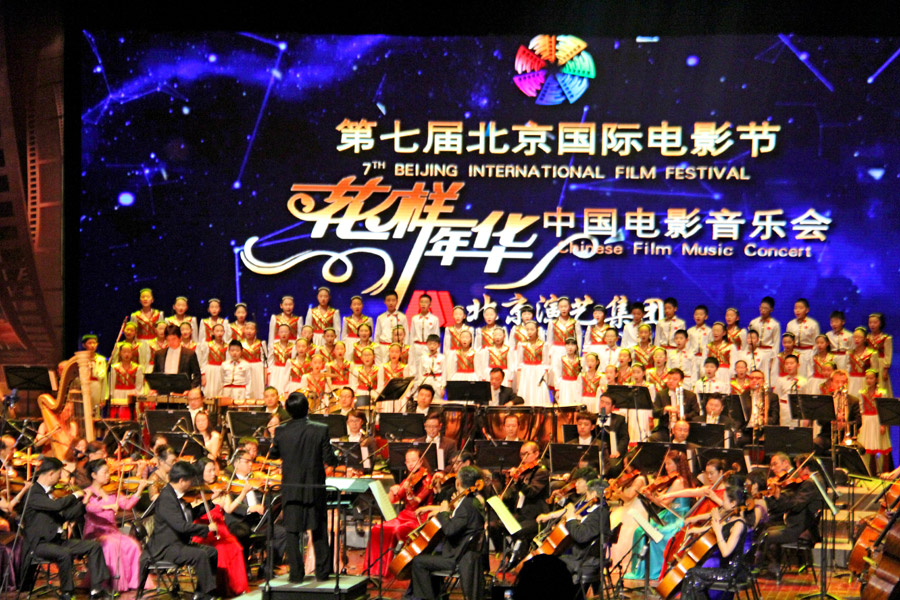 The annual Chinese film music concert kicked off at the Cultural Palace of Nationalities, April 21, 2017. [Photo by Zhang Xingjian/chinadaily.com.cn]
As an integrated part of the Beijing International Film Festival, the annual Chinese film music concert kicked off at the Cultural Palace of Nationalities on Friday.
Chinese musicians played a variety of classic film music that transcends time and space.
Music is a specific language for a film. Let's take a look at some highlights from the concert.