Top five best-selling smartphone brands
Huawei has retained its title of selling the most smartphones in China during the first quarter of this year, according to an industry report.
Samsung dropped out of the top five, accounting for just 5.9 percent of sales in China in the first three months. Apple ranked fourth, according to figures released by mobile data provider Jiguang.
Analysts predicted competition would ramp up as the country's smartphone market becomes saturated. Product updates and replacements will replace sales of new phones as the market's driving force.
Research firm GfK projects sales of smartphones will reach 493 million in 2017, up 4.8 percent year-on-year.
Let's take a look at the top five smartphone vendors in the first quarter compiled by Jiguang.
5. Xiaomi
Market share: 8.2%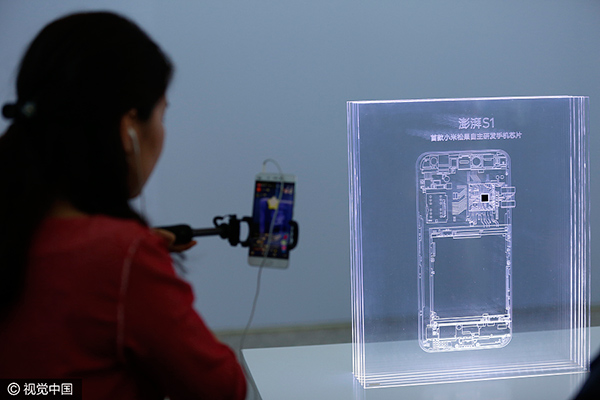 Xiaomi launches its first self-developed chip S1 at China National Convention Center in Beijing, Feb 28, 2017. [Photo/VCG]