Book details Tokyo Trial, keeping memory of postwar tribunal alive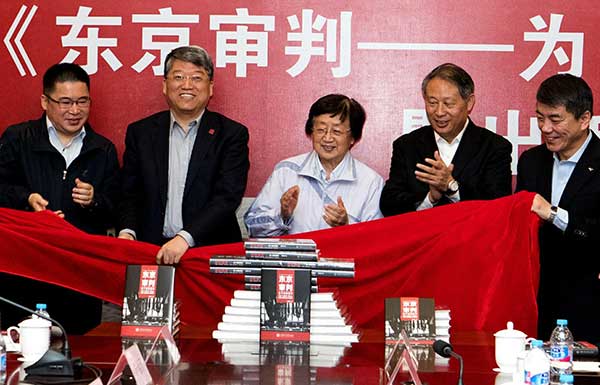 [Photo by Gao Erqiang/China Daily]
As an initiative to implement the Cairo Declaration - a 1943 statement by China, Britain and the United States setting postwar goals - the tribunal followed the model of the Nuremberg trials. Japanese leaders were tried for conspiracy to start and wage war; atrocities against humanity; and planning, authorizing or failing to prevent transgressions by commanders.
Officials in Japan have repeatedly tried to overthrow the result of the Tokyo Trial and sometimes call it "the trial of the victors", Cheng said, adding that more books denying the event than respecting it are in Japanese bookstores.
"Their ultimate purpose is to deny the Tokyo Trial and thus overthrow the international community's judgment of Japan's aggression and atrocities. Therefore, it is imperative to recognize the achievements of the Tokyo Trial, and China must air a voice of justice," Cheng said.
The trials in Tokyo and Nuremberg were not "trials of the victors" but of civilization and justice, said Wang Xin, a law professor at Peking University.
"The fundamental purpose of the trials was not revenge or punishment but long-term international peace and stability - so countries can achieve a real reconciliation," he said.
The highly readable book, with pictures and illustrations, is also good for the public, especially younger generations, to learn about history, said Xiang Longwan, son of Xiang Zhejun, who was among the Tokyo Trial prosecutors.