Top 10 landmarks for Inner Mongolia
Editor's Note:
Since its founding in 1947, Inner Mongolia has achieved many milestones in boosting its comprehensive strength and economic growth in sectors of the dairy industry, cashmere products, rare earth research, China-Europe train routes, grassland protection and desert control, China-Russia-Mongolia economic corridor, ethnic culture exchanges, and tourism promotion.
This year marks the 70th anniversary of the establishment of the region, bringing with it a number of celebrations to showcase the prosperity and ethnic diversity of the autonomous region.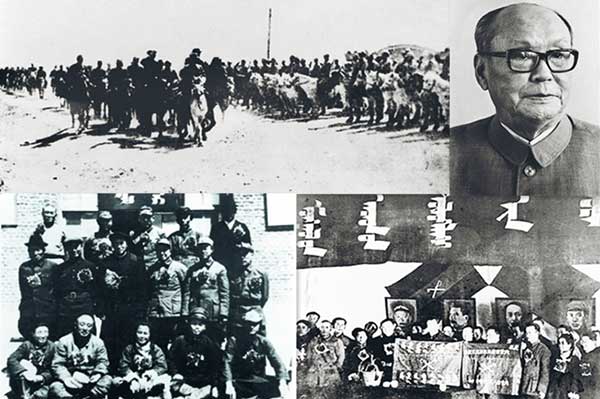 [Photo provided to chinadaily.com.cn]
Historical origins
On April 23, 1947, Inner Mongolia convened its first people's congress composed of 393 delegates from regional leagues and banners to vote for the resolution of establishing the Government of the Inner Mongolia autonomous region.
On May 1, the Government of the Inner Mongolia autonomous region was officially founded, and Ulanhu (1906-1988) was appointed as the region's chairman, serving from 1947 to 1966. It marked Inner Mongolia as China's first autonomous regions, and also began implementing the system of regional ethnic autonomy.