Intangible cultural heritages shine with Belt and Road Initiative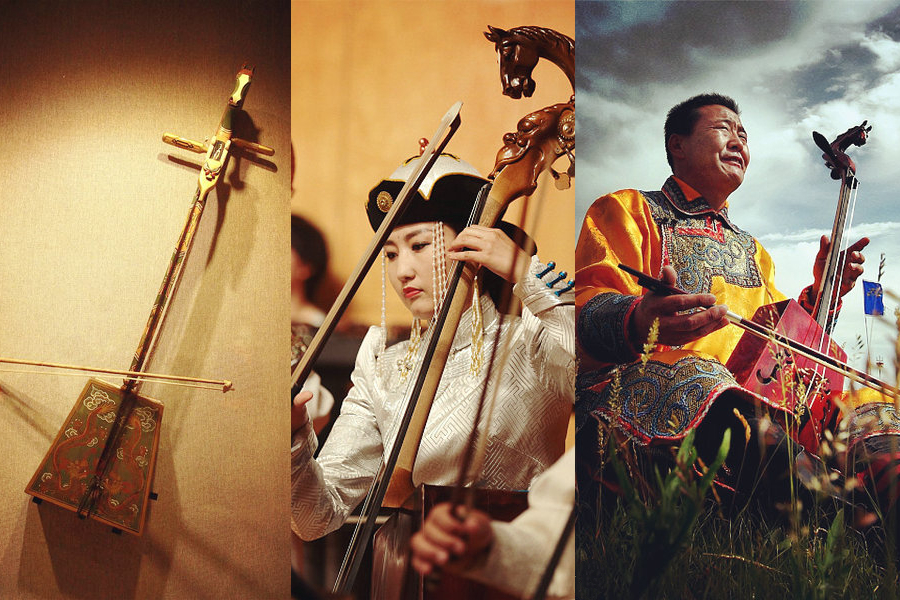 Morin khuur and two artists perform the instrument. [Photo/VCG]
Inner Mongolia: Morin khuur (horse head fiddle)
Morin khuur, or horse head fiddle, is a traditional stringed Mongolian instrument with a horse's head carved at the top.
The deep, rough and passionate sound that comes from the instrument can aesthetically convey the inner feelings of the performers. From the sound, listeners can tell that the music expresses a joyful mood or melancholy feeling. And morin khuur can also mimic the steps of horses.
As a musical symbol of Inner Mongolian people's spirits, morin khuur music was listed in the first group of national intangible heritages approved by the State Council of China in 2009.