Intangible cultural heritages shine with Belt and Road Initiative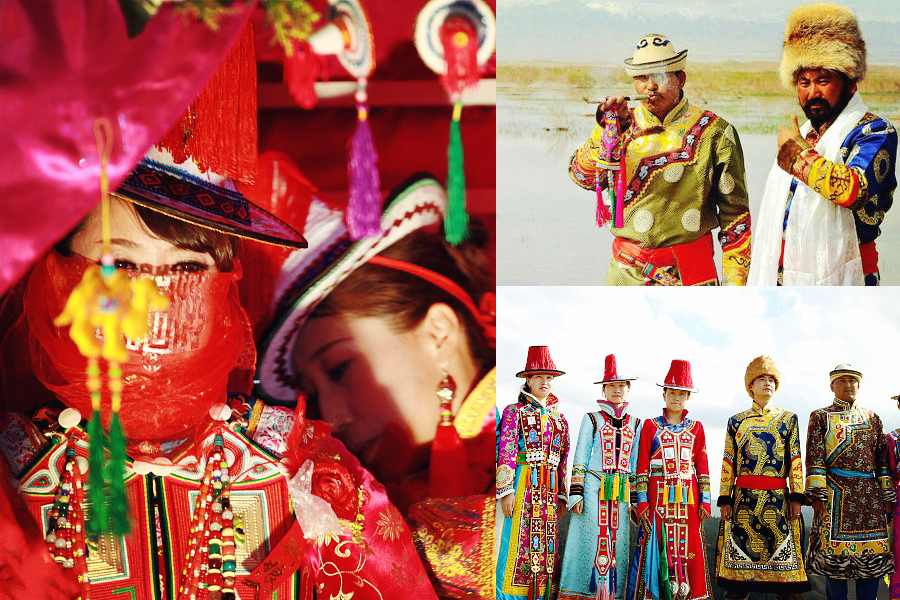 Yugur people's traditional costumes. [Photo/VCG; file photo]
Gansu province: Yugur people's traditional costumes
Yugur people are ethnic people from Gansu province. They have their own language but use no written words. Due to their history of migration and cultural background, not many tangible or intangible cultural relics were preserved.
However, their traditional colorful costumes, often featuring a high collar and a hat with a tassel, have been retained after many generations. In winter, both Yugur men and women wear hats made from fox fur. This heritage of the Yugur group was listed in the second group of the National Intangible Cultural Heritages in 2008.
As a necessary part of Yugur people's traditional costumes, the decorations are exquisitely made by connecting red coral beads, white seashells, pearls, agate beads and silver pieces with colored thread on a red or blue cloth or red cow leather.