Intangible cultural heritages shine with Belt and Road Initiative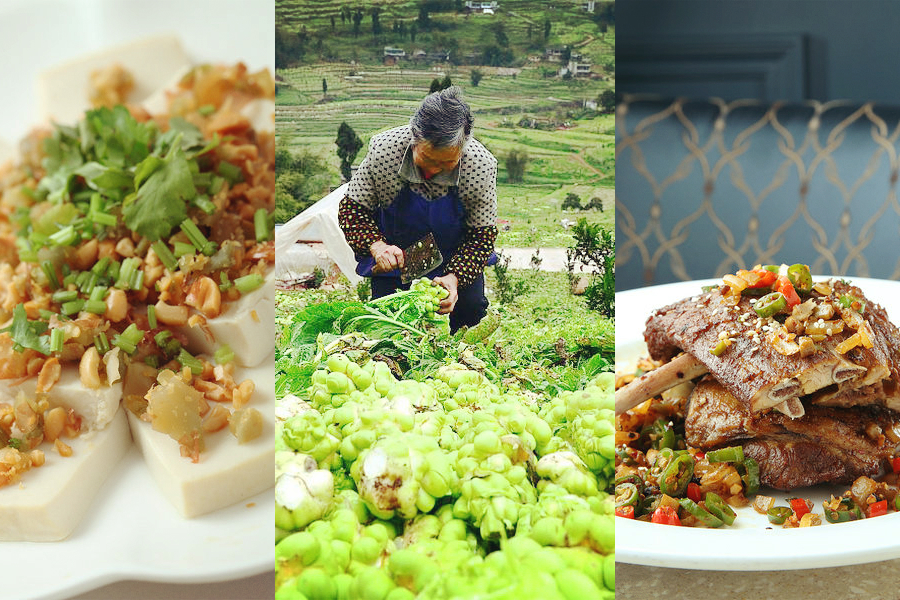 Two dishes added zhacai; a farmer cuts a cabbage head to make zhacai. [Photo/VCG]
Chongqing: Fuling zhacai
Zhacai, or hot pickled mustard stem originating in Fuling in Chongqing, is a well-known snack in China. It is often used to enhance the flavor when cooking meat, vegetables and sometimes noodles and porridge.
The craft of making Fuling zhacai was inscribed in the second group of the National Intangible Cultural Heritages in China in 2008.
The word zhacai first appeared in the late Qing Dynasty when a businessman Qiu Shou'an from Fuling in Chongqing used it to name a pickle made from cabbage heads. From 1899-1909, Qiu's family ran the exclusive business of zhacai. Afterwards, the secrets of its creation were released and more people in Fuling began to make the pickle.