Intangible cultural heritages shine with Belt and Road Initiative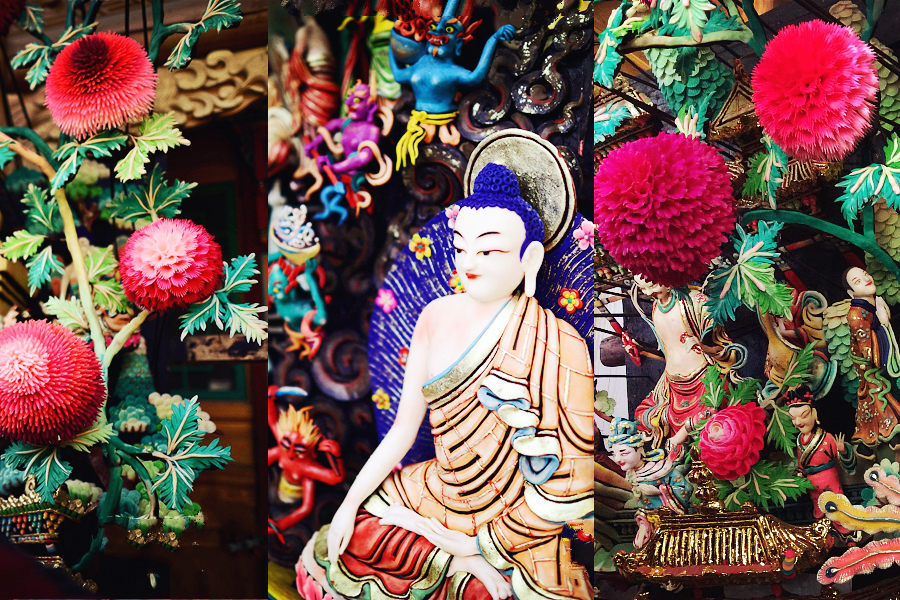 Butter sculptures from the Kumbum Monastery. [Photo/Xinhua; VCG]
Qinghai: Kumbum Monastery's butter sculpture
Butter sculptures from the Kumbum Monastery, or Ta'er Monastery, was listed in the first group of national intangible heritages approved by the State Council of China in 2006.
Butter carving originates from the Tibetan Bon religion. With the development of Buddhism, it greatly improved in terms of style, patterns, content and techniques. Nature provides the source of the color for the butter carving. Red is from agate, green from jade, white from pearl, yellow from gold, blue from malachite and black from charcoal.
The process of butter sculpting is complex. And before the carving can even begins, the pattern and content must be approved by the abbot of the monastery. When a butter sculpture is finished, the natural fragrance of the butter is still perfectly intact.