Sherlock beats the Queen in festive TV ratings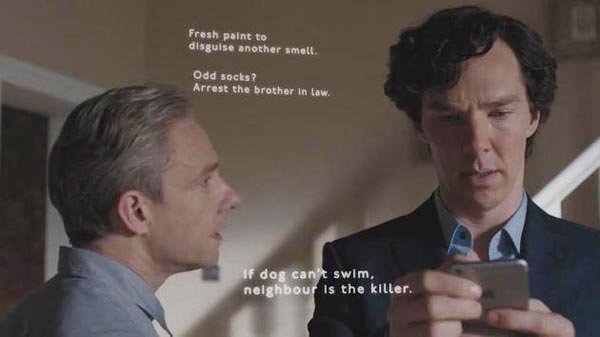 The new series of Sherlock is available on China's video streaming site Youku.com. [Photo/Youth.cn]
Overnight ratings show about 8.1 million people tuned in to see the return of Sherlock on BBC One on Sunday.
That means it was the UK's second-most watched program of the festive period - behind the New Year's Eve fireworks, which were watched by 11.6 million.
The ratings of the first episode of the fourth series also beat that of the Queen's Christmas message by almost one million.
The new episode, entitled The Six Thatchers, was based on Arthur Conan Doyle's story The Adventure of the Six Napoleons and involved six smashed statues of the former UK prime minister.
The show, in which Cumberbatch plays Holmes as a haughty detective to Martin Freeman's calm, practical John Watson, has been a critical success and multiple award winner.
It catapulted Cumberbatch to fame all over the world.
"I'm in a new series of Sherlock, it's series 4. It's very exciting, it really has been fantastically rich and challenging and new. That's the thing that keeps me coming back for more."
The program's overnight ratings were slightly down compared with those for last year's New Year's Day one-off Sherlock special, which had 8.4 million.
The new series is available on China's video streaming site Youku.com, which has received over 6 million viewings and generated heated discussions among Chinese fans.
Many fans said the plot is not as attractive as the previous episodes and some blamed the heroine died too early and too suddenly.
Related: