Hollywood film stages unique event to draw viewers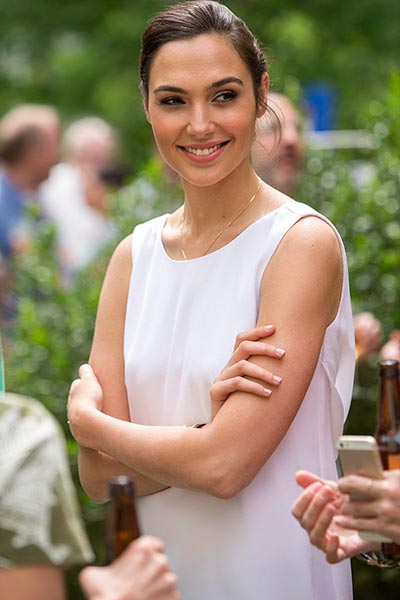 A scene from Keeping Up with the Joneses [Photo provided to China Daily]
Hollywood action comedy
Keeping Up with the Joneses
has taken an unusual route to promote itself — holding underwear shows in China's big cities to draw moviegoers.
The equivalent of the 2005 spy thriller Mr Smith & Mrs Smith, the 101-minute Keeping Up with the Joneses is about a government spy "couple", Tim (Jon Hamm) and Natalie (Gal Gadot), whose real identities are discovered by their neighbors, a suburban couple.
After a series of adventures, the four team up to fight a criminal group.
Three underwear shows, inspired by the film's scene featuring Natalie wearing only underwear to have a conversation with her female neighbor, were recently held in cinemas in Beijing, Shanghai and Guangzhou, to promote the movie.
The film has grossed nearly 12 million yuan ($1.76 million) as of Nov 18. It opened in Chinese mainland theaters on Nov 8.
Related:
Cairo Int'l Film Festival hosts 'China Night', Chinese director winning Excellence Award