Play about former soldier set to return to Beijing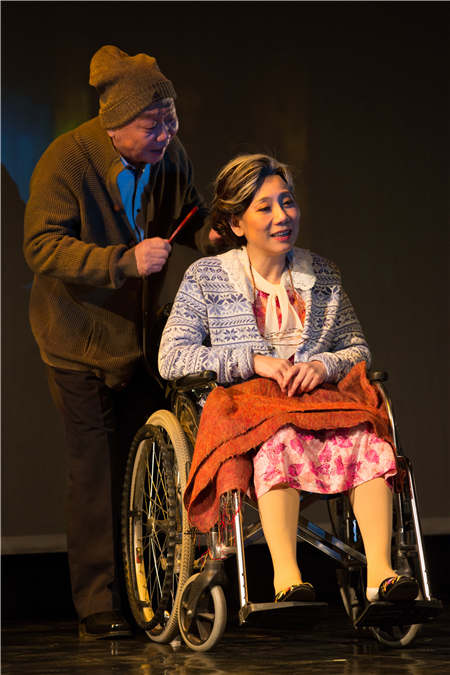 [Photo provided to China Daily]
In 1988, Lang and her father visited Nanjing in Jiangsu province.
"The moment my father saw his mother he knelt down and cried like a child. I understood how badly my father wanted to go home," says Lang.
In the play, the driver also received a letter from his wife in Shandong province in 1987. But after decades, the couple barely recognized each other when they finally met. The last thing he remembers is a pancake his wife made for him before he left for Taiwan.
"His wife brings him pancake when they meet again, and Zhao cries. This scene touches my heart," says Ku.
Taiwan Godot Theater Company's founder, Liang Chih-min, is the director of the play. Founded in 1988, the company has produced more than 30 contemporary plays, including Kiss Me Nana and The Angel Never Sleeps.
"This is the first production of our company that deals with the subject of the soldiers," Liang says.
"These people and their homesickness should be remembered."
If you go
7:30 pm, Nov 11-12. Poly Theater, Poly Plaza, 14 Dongzhimennan Street, Dongcheng district, Beijing. 400-610-3721.