Guangdong art exhibition marks Sun Yat-sen's 150th birthday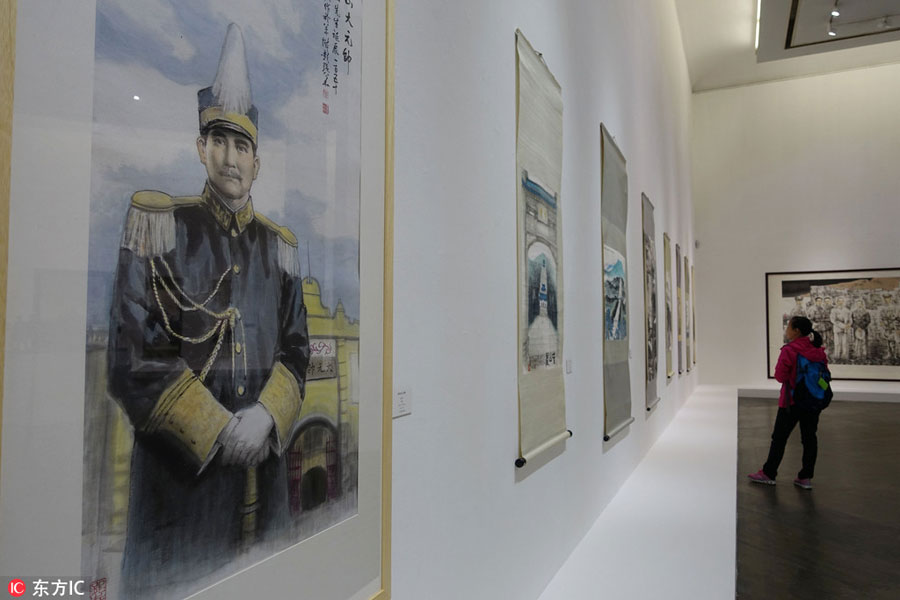 A visitor views paintings on display at an exhibition marking Sun Yat-sen's 150th birthday at the Guangdong Museum of Art in South China's Guangzhou city, Guangdong province, Nov 1, 2016. [Photo/IC]
A painting and calligraphy exhibition was open to the public in South China's Guangzhou city, Guangdong province, on Tuesday, to commemorate the 150th birthday of Sun Yat-sen, forerunner of China's anti-feudalism revolution.
Over 90 contemporary artworks, covering painting, wood block, sculptures and calligraphy, are on display at the Guangdong Museum of Art to mark the achievements of the late revolutionary.
The exhibition will run until Nov 21.
Born in 1866 in Guangdong's Xiangshan county (today's Zhongshan city), Sun Yat-sen was the founder of the Kuomintang Party. Sun is known as a great revolutionary leader who played a pivotal role in overthrowing the imperial Qing Dynasty (1644-1911) and putting an end to more than 2,000 years of feudal rule in China.