Hollywood A-listers love China and Peking Duck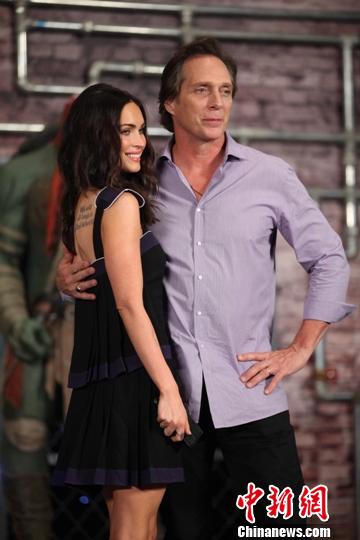 Actress Megan Fox and actor William Fichtner. [Photo/Chinanews.com]
China has become an important stop for publicity when it comes to
film
releases. In 2014, production
tea
ms from 10 Hollywood blockbusters flew to China to promote their films. In October alone, three major productions -
Hercules
,
Lucy
and
Teenage
Mutant
Ninja
Turtles
-
premiere
d in
Beijing
.
The
Maze
Runner
was also promoted at the Chinese capital in the absence of main cast members.
In the first half of this year, teams from The Amazing Spiderman 2, Transcendence and Captain America 2 all chose Beijing to introduce their films to the Chinese audience.
Hollywood A-listers Johnny Depp, Scarlett Johansson and Chris Evans flew to China for the events. Hugh Jackman, who stars in X-Men: Days of Future Past, came to Beijing on May 13. It was his second time to China after his film Wolverine.
Academy Awards winner Jennifer Lawrence may visit China for her latest work, The Hunger Games 3, in early November. If everything goes according to schedule, this will be Lawrence's first visit to China.