3. The Palace Museum has been visited by the most tourists in the world.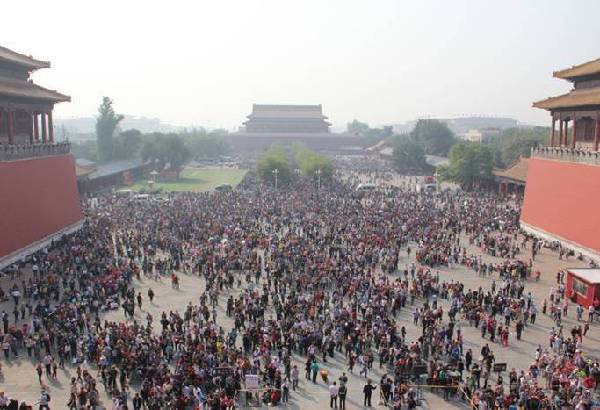 Photo provided to China Daily
In 2012, the number of tourists visiting the Palace Museum throughout the whole year surpassed 14 million, becoming the first museum witnessing over 10 million visitors. On October 2, 2012, 182,000 people visited the museum.