New film company rumors unconfirmed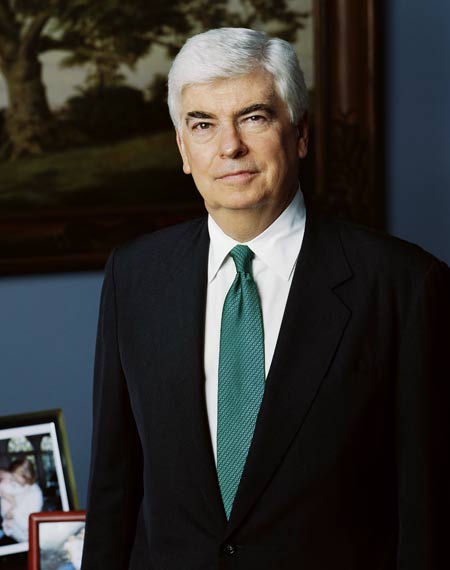 President of the Motion Picture Association of America Christopher Dodd. Provided to China Daily
Christopher Dodd, president of the Motion Picture Association of America, says he has no information to offer about the rumors concerning Hollywood films' importation and distribution in China, now the fastest-growing film market in the world.
Speaking on the sidelines of the fourth Beijing film festival, which ends April 23, Dodd says that he has heard the rumor that China is allowing a new company to import and distribute foreign films, but he cannot confirm it.
"I have heard the stories too, but I also heard the regulators say there is no truth to that rumor. I don't have any inside information about this," he says. "I have got to take the word of the government spokesperson, if he says there is no such thing as a second alternative that must be the case."
China imports 34 revenue-sharing foreign films a year for theatrical release. Only China Film Group is entitled to import the films, while sharing the distribution rights with Huaxia Films, another domestic company.
But on March 27, China National Culture Group Limited (known as China Railsmedia before April 3) said in a statement to the Hong Kong Stock Exchange that the China National Culture & Art Corporation "has duly obtained the requisite license in relation to the import and distribution of foreign TV content and foreign films in the People's Republic of China".
The films were to be brought into China under agreements with parties that include the CNCAC, Hong Kong-based i-maker Culture & Media Investments, Horizon Entertainment, and Railsmedia subsidiary FingerAd Media, the report says.