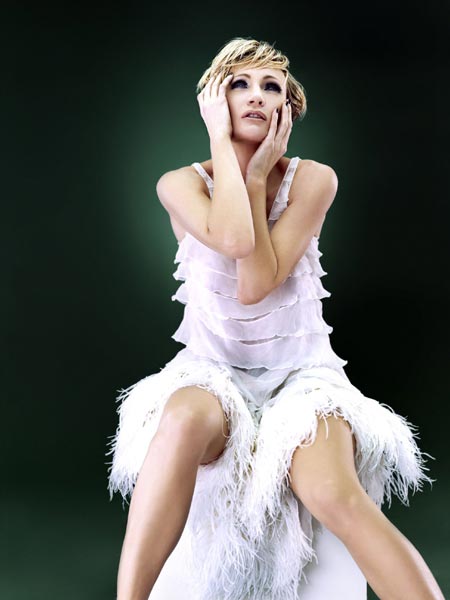 French singer Patricia Kaas performs the songs of Edith Piaf in her Shanghai concert. Photo provided to China Daily
The songs of Edith Piaf are known around the world, and now Shanghai audiences will have the chance to hear them sung by one of the great French songbirds of today. Zhang Kun reports.
You may be humming a Piaf chanson without even knowing it.
Chanson is the French word for "song", and Edith Piaf (1915-1963) is the most famous French singer of all time.
Patricia Kaas' concert at Shanghai Oriental Art Center on May 7 will bring French music to the city that was known as the "Paris of the Orient" in Piaf's heyday.
The concert is one of several events marking the 50th anniversary of Sino-French diplomatic relations, says Liu Weilin, general manager of Feifan Culture & Art Co, Ltd, the host of Kaas Chante Piaf in Shanghai.
Besides La Vie en Rose, there will be many songs familiar from old movies, all performed live by Kaas, who made a very successful tour of China in 2005, Liu says.
French art and culture has a smaller audience compared with that in the English language. "But we are ready to provide opportunities for further cultural exchange," Liu says. "We hope to introduce elegant French songs to wider audiences in China."