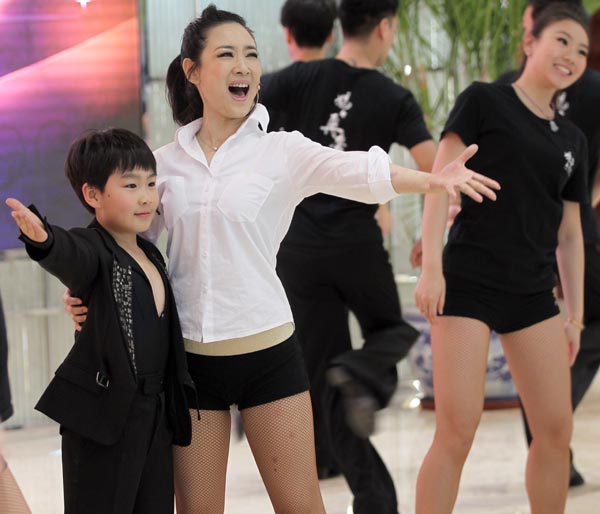 Mama, Love Me, a musical by Li Dun, will be one of the two works that mark the opening of Oriental Theater, the first musical theater in Beijing. Photos provided to China Daily
West End musicals inspired a promoter and composer to bring the art form home and make it China's own. That means good plots and tunes, not acrobats, he tells Chen Nan.
Li Dun certainly has perseverance. Ever since he watched West End musicals in London in 1988, such as Cats and Les Miserables, he has been striving to make original musicals in China. The former owner of several nightclubs in Shenzhen in the early 1980s, Li also invested his own money into his musical career from Shenzhen to Beijing and Shanghai.
Despite nearly three decades of his single-minded love of this art form, he says, "even now many people still ask me what a musical is and what a Chinese musical is".
To mark a big turn in the business, Li recently announced the opening of Oriental Theater, the first musical theater in Beijing, where he plans to stage long-running Chinese musicals.
According to Li, the downtown theater represents his longtime dream to bring original Chinese musicals to audiences in the capital. Three years ago, he participated in the building of the theater, but due to the financial and market pressures it was not a success. Li was disappointed and left Beijing to stage his own musicals in Shanghai and to train young actors.
"I was a little bit hesitant when the theater's manager asked me to return, since I am doing well in Shanghai. But the theater is so tempting. Its location, capacity and facilities are so suitable for musical performance, I decided to give it a try," the 50-year-old says.