The Xi Jinping Era: His Comprehensive Strategy Toward the China Dream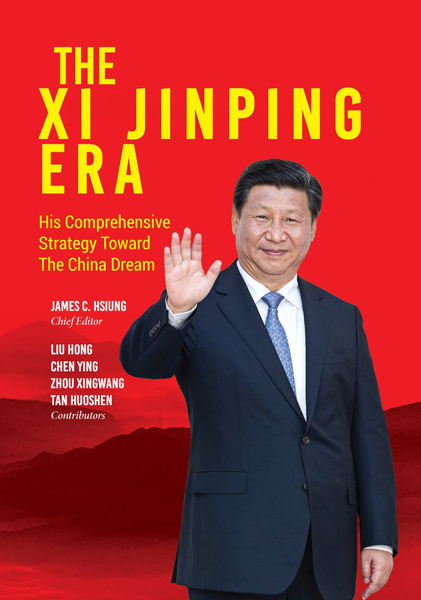 The Xi Jinping Era presents his vision in Chinese and English, and offers glimpses into the president's personal life.
The book includes excerpts from an essay on recollections by Xi Zhongxun that was first published in People's Daily in 2013, offering glimpses into the life the family led, with handed-down clothing and shoes being part of growing-up for the president and his six siblings. The values have influenced Xi Jinping's policies since he formally took over the country's leadership in 2013.
The book uses nine chapters to present Xi Jinping's personal stories, his blueprint of the Chinese Dream, reforms in the Communist Party of China, the Belt and Road Initiative of reviving the ancient Silk Road network of overland and marine routes, and the new type of major-country relationship between China and the US.
The book was published in August 2015 in the United States in separate Chinese and English editions.
Click here to know more about the book.
Book review
"The book provides a great amount of facts and data on contemporary China. Any researcher on Chinese politics must refer to this book."
- Zhu Daping, publisher of The Xi Jinping Era.
About the chief editor
James Hsiung, a professor of politics at New York University and an expert on Sino-US relations and the Asia-Pacific region.