Tales of pain and joy: Mothers and children after Wenchuan quake
Editor's note:
Nine years ago, the Wenchuan earthquake that left nearly 90,000 dead or missing killed many children in Yingxiu town. Some women who suffered the tragedy went on to become new mothers later. Here we take a look at some of them and their children.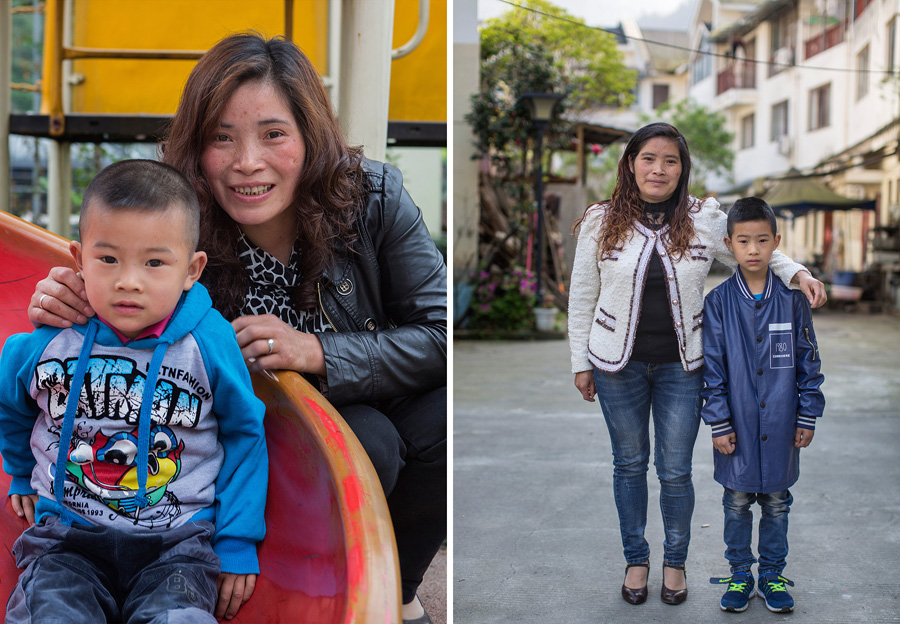 Left photo was taken in 2013 and right in 2017. [Photos/VCG]
Zhang Shijing, 42, Ming Jie, 7
Zhang lives at Yuzixi village in Yingxiu town. She lost a son in the earthquake. He was one of 29 students killed at Yingxiu Primary School. Zhang would sit by the mass grave near Yuzixi village for four hours every day for about two years. She began picking up her life once again only after she gave birth to Ming Jie.