Cold winter? No Worries
No heating in this cold winter? Don't fret - there are already goodies online waiting for your order. Here's a look at some of the things available on Taobao that may save you from shivering in despair.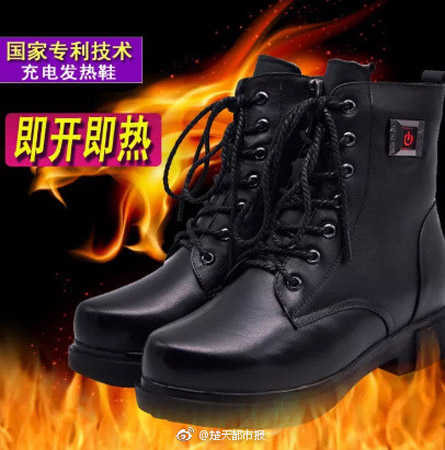 A screenshot from Taobao shows heating shoes. [Photo from Weibo]
Heating shoes
The shoes look just like any pair found in shops. But they distinguish themselves from others by their unique function of instant heating once turned on. They are suitable for those whose feet are constantly cold in winter. The shoes can be recharged if the battery runs out.


Editor's picks