One-hand man gets teaching position after rejection by education authorities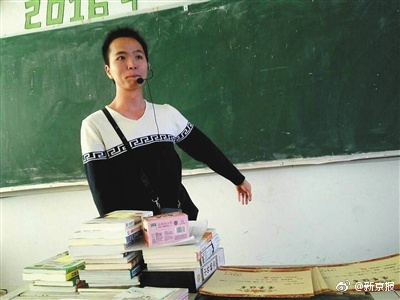 Lin Chuanhua. [Photo/Sina Weibo]
A man who has only one hand has been offered job as a public school teacher after being initially rejected by local education authorities.
Lin Chuanhua's name is seen on the list of training for new teachers recruited this year published by the Lianjiang county education bureau on Thursday.
Lin, 28, is a native of Pingtan, East China's Fujian province. He lost his right hand in an accident when he was a child. After graduating from university in 2011, he became a physics teacher at a private middle school in the city.
In April, Lin sat the provincial recruitment exam for public school teachers, applying for the position of science teacher in Lianjiang county, according to Beijing News.
Lin scored the highest mark in the exam, but on July 24, he was told by the county's education bureau that he would not be hired because he failed to meet heath standards set by the provincial education authority.
Following media reports about Lin's story, the Fujian Provincial Education Department made an announcement on Wednesday, saying the Lianjiang education bureau's decision to reject Lin reflected its "incomprehensive and inaccurate understanding of policies" and promised to revise the physical standards for teachers.
His name is now on the list of new teachers published by the Lianjiang county education bureau on Thursday.
Wu Shaoming, the headmaster of Hanying Middle School where Lin was a teacher for six years, said despite having only one hand, Lin is a qualified teacher.
Lin was the head teacher in his class and has been honored with the title of "excellent teacher".
Chang Sha, a lawyer with King & Capital Law Firm in Beijing, said the physical standards set by Fujian provincial education authority on teacher's recruitment are against the Law on the Protection of Disabled Persons, which forbids employers from discriminating against people with disabilities.
According to China Disabled Persons' Federation, there are more than 85 million people with disabilities in China. But discrimination against them has made headlines in recent years.
Last year, Tan Jinsong, a law graduate with visual impairment, scored the highest mark in a recruitment exam for a law-related position in Yunxi district of Yueyang, Hunan province. But he was rejected because of his eyesight problem.
Two months ago, Xiao Guangting, a visually impaired person who has lived in Shenzhen, Guangdong province, for almost 20 years, applied to register his hukou, or household registration, in the city but was rejected because he could not pass the health test.