Youth military camp benefits HK's future: Stephen Chow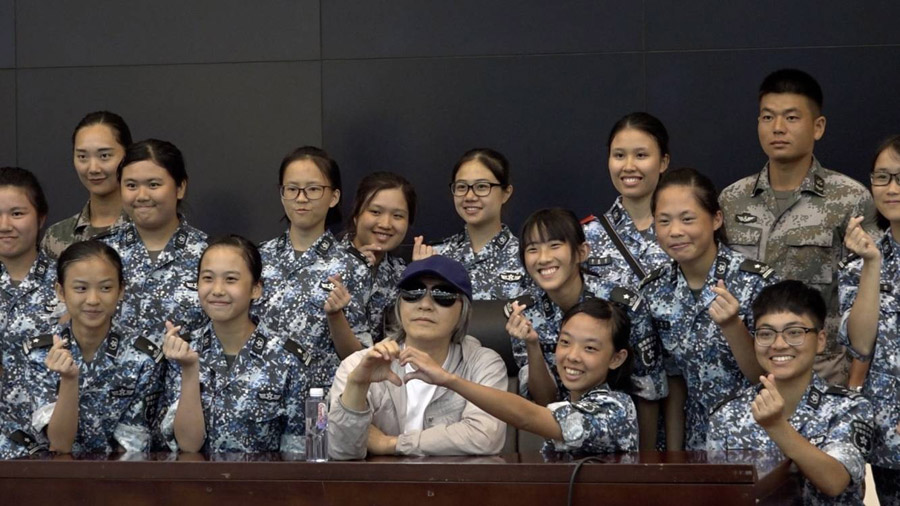 World-renowned comedian and director Stephen Chow Sing-chi poses with students for photos. [Photo/chinadaily.com.cn]
During the two-week camp participants receive training whichthey could not pick up elsewhere, including military physical training, formation drill, basic combat readiness training and map reading.
On a visit to the garrison,his third, Chow had a close talk with the students.
Hesaid the PLA Hong Kong Garrisoncomprises highlydisciplined and powerful troops,committed to protecting the people and the country.
He hoped more and more Hong Kong students can join the camp to exercise their bodies and train themselves in self-discipline.
In one and a half hours' candid sharing with the young people, Chow encouraged the youth to realize their dreams despite difficulties.