My family members - Long March carrier rocket series
Long March 1 – pioneer of the country's space exploration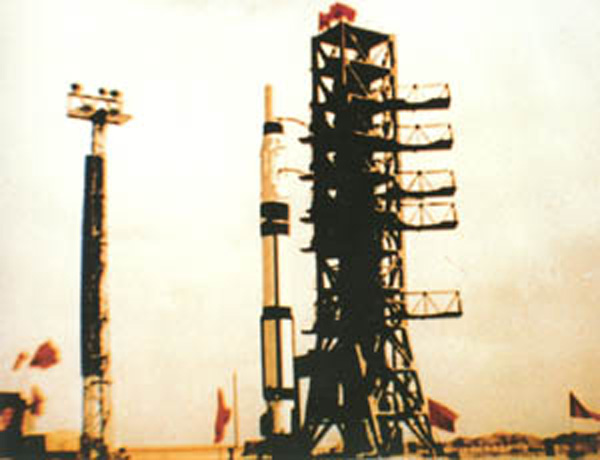 Long March 1 [File Photo]
The Long March-1 is a three-stage carrier rocket used to launch small-sized satellites into LEO.
With a length of 29.86 meters and maximum diameter of 2.25 meters, the 81.6-ton Long March-1 has a liftoff thrust of 112 tons and is capable of sending a 300-kg satellite into LEO of 440 km high.
On April 24, 1970, China launched its first satellite, Dong Fang Hong 1, or "the East is Red," into the Earth's orbit on a Long March-1 rocket, becoming the fifth nation to achieve independent launch capacity after the Soviet Union, the United States, France and Japan.