My family members - Long March carrier rocket series
Long March 7 – cargo spacecraft dedicated
My brother sent the country's first cargo spacecraft Tianzhou 1 into space in April.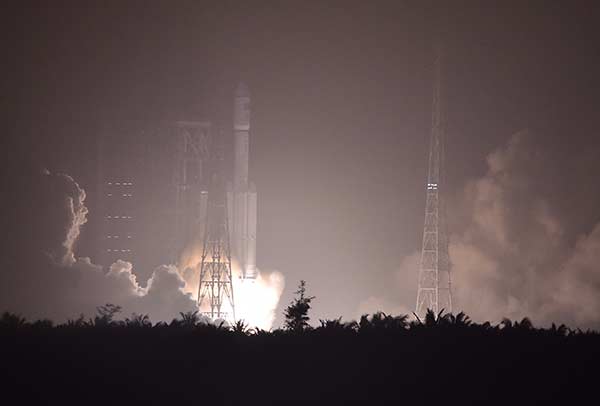 China's first cargo spacecraft Tianzhou-1 blasts off from Wenchang Space Launch Center in South China's Hainan province, April 20, 2017. [Photo by Su Dong/chinadaily.com.cn]
Long March 7 made its maiden space flight on June 25 last year, the 230th flight among the Long March rocket family.
Measuring 53 meters in length and weighing 597 tons, the Long March-7 can lift up to 13.5 tons to LEO and 5.5 tons to the Sun-synchronous orbit.
The diameter of its core module is 3.35 meters. It is a liquid-fuelled carrier rocket, and its propellants are pollution-free liquid oxygen and kerosene.