Photos keep family memories alive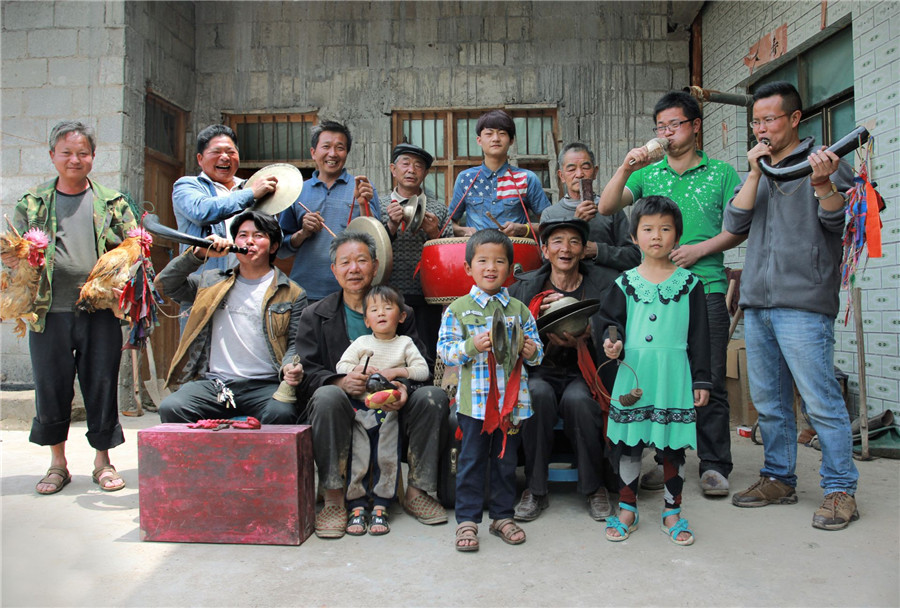 Locals at a village in Southwest China's Guizhou province play instruments when taking a family photo. [Photo/VCG]
Students are helping families pass down memories by taking free photos for villagers, the Guizhou Daily reported on Wednesday.
Since 2012, students from Guizhou Normal University in Southwest China have been taking free photos for people living in poverty-stricken villages.
One of the initiators of the campaign is Wang Bangbi. Wang was enrolled in the photography department of the school in 2009.