Photos keep family memories alive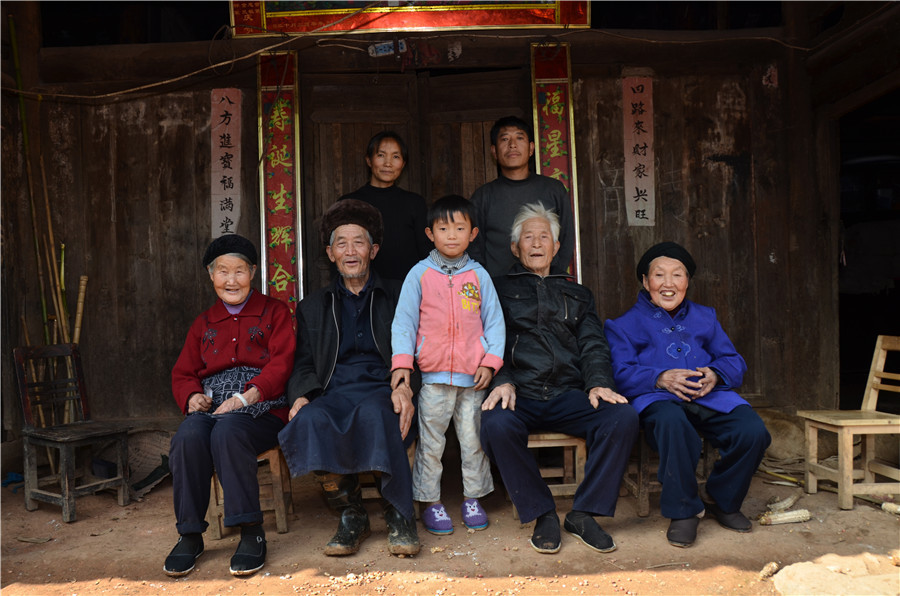 A happy family snap. [Photo/VCG]
The locals' enthusiasm was very high and there were even people who traveled long distances from other villages to have their photos taken.
Back at the school, the initiative was applauded by many and drew more student volunteers. After Wang and other founders of the photography team graduated, new faces took their place to keep shooting for those in need.
In the following years, team members have taken photos of nearly 5,000 families in 16 impoverished villages in the province.