Shanghai punishes two schools for 'testing' parents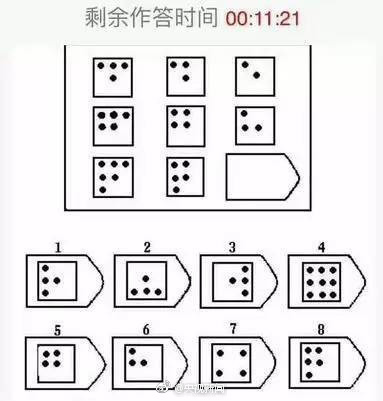 A test for the parents. [Photo/Sina Weibo]
Two private primary schools in Shanghai have been punished for making parents of applicants sit for tests.
Shanghai Education Committee said on its official Sina Weibo account on Sunday that the enrollment quota of Yangpu Primary School and Qingpu World Foreign Language Primary School will be cut next year.
The committee added that individuals responsible for asking parents to sit for exams will also be punished. It said other schools should learn from the case.
As part of the country's education reform, the Education Ministry has banned admission tests in primary schools, and Shanghai education authority had also published similar regulations.
On Saturday, some screenshots of tests started circulating online, and the posters said the questions were not for children but for parents at Yangpu Primary School and parents had to answer the questions on mobile phone within limited time.
The issue soon aroused heated debate online, with users saying the subjects with blocks, lines, points and graphics were too difficult.
Most online users said the school should not force such tests, while some supported the idea.
"My parents are farmers, and they will not be able to answer any of the questions. If the school selected students like this, I would be doing farm work instead of studying for postgraduate," said Sina Weibo user Huo Guanzhong, a verified student in Fujian Normal University.
"If they test the parents, they should test them on moral science, not on reasoning and logic," said Xuejijinghong.
Alicemamala said the schools used the tests to judge the standard of parents as the schools want more students to qualify in best high schools.
Qingpu World Foreign Language Primary School, for instance, asked parents for detailed information about their background and even about the potential students' grandparents'.
"Looking through tinted glasses, the school investigated the family background of students in the name of inquiry. Will the school treat the students differently?" Xinwentufadashijian said.
Shanghai Education Committee said that Yangpu and Qingpu district education authorities investigated the case on Saturday, and the two schools have already stopped the tests.