Soldiers who safeguard China's 'green treasure'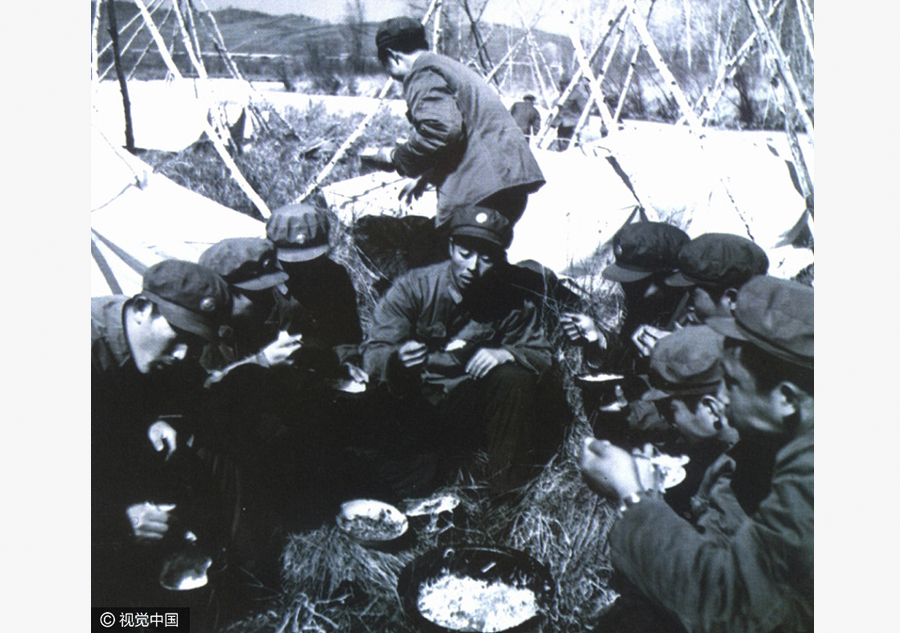 A forest troop in the Great Hinggan Mountains, Heilongjiang province, eat simple food during a break when out on a duty in an undated photo. [Photo/VCG]
The Greater Hinggan Mountains, stretching from northwestern Heilongjiang province to the east of Inner Mongolia autonomous region, are home to China's largest forest and dubbed as the "Green Treasure".
A fire that broke out recently in the area was put out only after more than 8,000 fire-fighting soldiers were deployed. The disaster reminded people of the devastating fire that broke out three decades ago.
On May 2, 1987, a forest fire broke out in the mountains and blazed through three forest counties in a single night, burning over 1 million hectares of forest in 26 days. About 50,000 people were left homeless, while 193 people died and 226 were injured.
A special troop was created in the area as early as 1996 to help protect the forests. Due to their dedication and more advanced equipment in recent years, the region hasn't seen a fire matching the devastation of the 1987 blaze. Here, we have a look at their work through some photos.