Chinese centenarian freezes time through photographs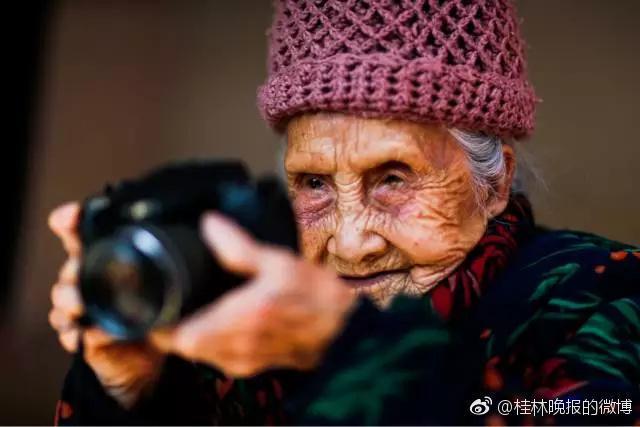 Li Yuzhen, 105, works in a vintage photo studio in the town of Lianhua, Guangxi Zhuang autonomous region.[Photo/Official Weibo account of Guilin Evening News]
Li Yuzhen loves photography, way before the skill was reduced to mere selfies and food snaps.
In fact, Li might as well be one of the most experienced photographers in the world. After 64 years of holding the camera, she refuses to put it down – even as she turns 105 years of age.
Li still works in a vintage-style photo studio in the town of Lianhua, in South China's Guangxi Zhuang autonomous region, freezing time through her beautiful pictures.
In her 30s, Li met her husband Rong Songting, who used to run a photo studio in Guangzhou. She learned photography from him after the two tied the knot in 1953. She later landed a job of managing a shop and received countless gigs as she was experienced in the whole process of manipulating an old camera, from installing film to film developing.
Back in the day, she was one of a handful of photographers who could use a very old twin-lens reflex camera under the time-honored brand Seagull Camera.
It wasn't until her 60s that Li handed over the business into her daughter, Rong Ciping, who in 1984 borrowed 200 yuan (30 US dollars) and opened the only photography shop in the town.
But time passes and technology progresses. However, Li still managed to adapt to the disruptive technology, grasping how to work more advanced cameras.
Taking photos of her family is what Li enjoys the most, and it seems that her eye for good visuals runs in the family. When Li's great granddaughter shows her photos on a smartphone, Li is still able to teach her a thing or two from her experience. "do this and it will look even better!" she would repeatedly say.
So far five from Li's family have set a career in photography.