Home / China / China Photos
Tibetans end new year celebrations with white carnival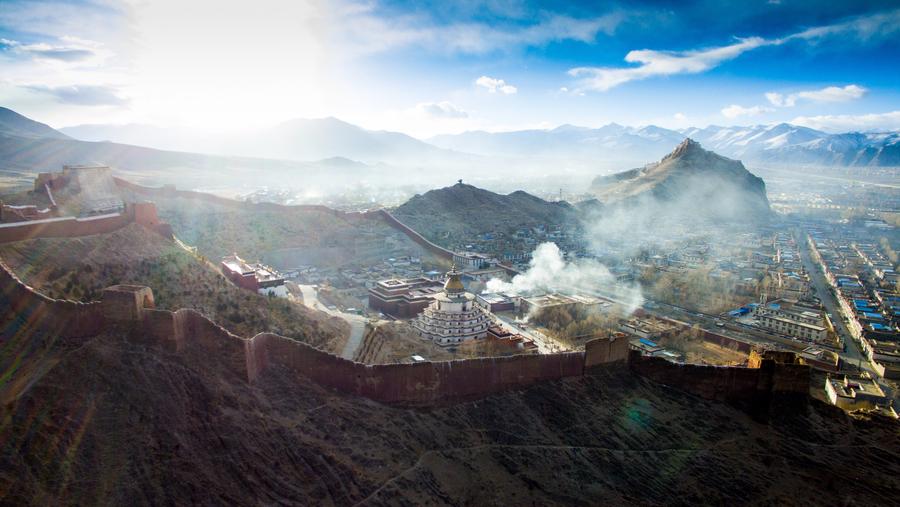 The Baiju Monastery. [Photo/Xinhua]
For every year, on the 15th day in the first month of the Tibetan calendar, Tibetan people mark the end of the new year festival with a "fight" of zanba.
Zanba is the staple food in Tibet. The roasted highland barley flour is mixed with yak butter and usually squeezed into a dough before eating.
The best place to witness the ceremony is the Baiju Monastery, which perches on a highland 3,900 meters above sea level. It's about 230 kilometers south of Lhasa.
On this special day, people would wake up early and get to the monastery before sunrise, carrying zanba flour with bags on their back.
But their first job is to change the prayer flags on the four pillars in the temple with new ones. The pillars, over 30 meters high, would be totally covered by new flags when most people arrive.
The carnival begins when the first pillar is erected.
Zanba flour is thrown all over the place, and at everyone. Bless of pure white is thus spread, to families, friends and even strangers.