Meet the people who touched China in 2016
The Touching China Awards that recognize the country's most inspiring role models were announced on China Central Television last week.
Zhang Chao, the PLA Navy fighter who died in a training session, was among the 10 winners along with a doctor, two educators, two scientists and a hero who saved people's lives in a fire. Let's have a look at their stories.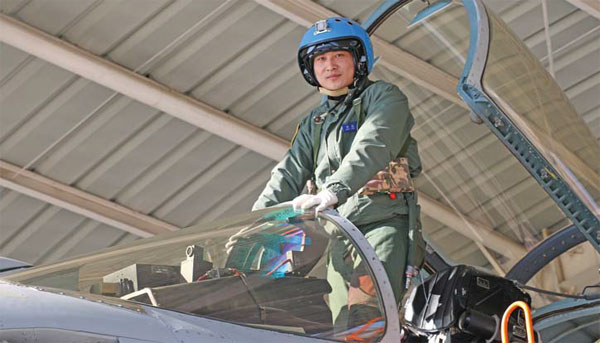 Pilot Zhang Chao poses for a photo before flying a J-15 "Flying Shark" fighter jet. The 29-year-old lieutenant commander died in April during a routine training exercise. [Provided to China Daily]
Zhang Chao
Zhang served as a pilot in the aircraft unit of the PLA Navy. He died in a routine training exercise in April.
Zhang was recruited by the navy in 2004. After training as a fighter pilot for five years, he joined a naval aviation squadron. In 2015, he passed stringent selection procedures to become a pilot in the country's first carrier-based aviation force.
The 29-year-old was the first member of the unit to die in the line of duty.