Everlasting love: Samaritan adopts 102 children in 20 years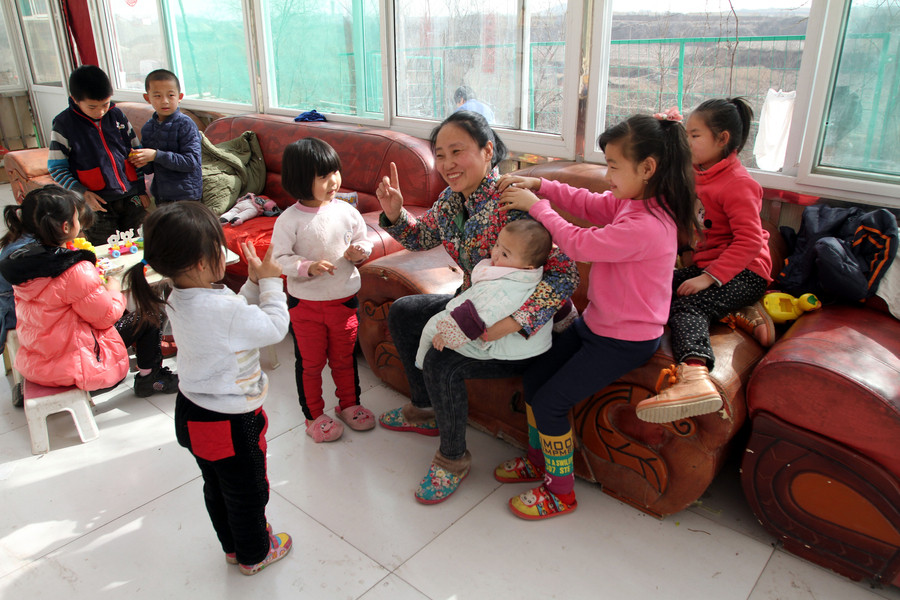 Li Lijuan and her foster children. [Photo/VCG]
What would it be like to raise over 100 adopted children? It means years of being overworked, constantly giving and struggling with health and money problems. Despite all the hardships, this mother never turned her back on any of the abandoned children.
Li Lijuan, who grew up in urban area and became a millionaire in the 1990s, now is a mother of 103 - one child of her own and 102 adopted others. In contrast to her previous wealth, she now lives in a village of Wu'an city, North China's Hebei province and struggles with lymphoma and faces two million yuan ($292,000) of debt.
Though her life is hard, she never sends away any troubled child. Her 102nd child was just adopted in January this year. And in 2016, 29 abandoned children were accepted into her big family.
This part of her life began in 1996. Li Yongchao, a daughter adopted back then, now has her own family.
Li said the reason she's so determined to adopt abandoned children was her irresponsible ex-husband. He sold their son to a trafficker when the separated couple was in their twenties. Li finally got her son back by paying money to the trafficker.
"Most of the abandoned children have some health problems, but under my care, none of them died at a young age," Li said proudly. Among them, seven now have been married, five are in college, while one has found a job as a civil servant, one as a police officer and one enlisted in the People's Liberation Army.
Li never thought of seeking anything in return from her foster children. But they are all grateful for her care and passing on her spirit. All daughters asked for one condition when they get married: to raise one little brother or sister in her new family until they can go to school. Then they will receive another one from her mother.