High-tech additions offer convenience for passengers during chunyun
6. 12306.cn for booking tickets online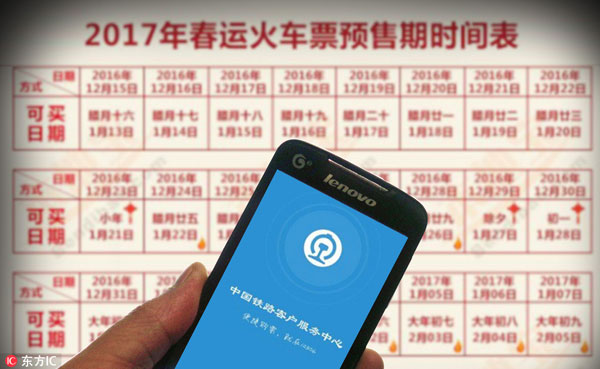 The travel rush for Spring Festival, or chunyun, starts Jan 13 and ends Feb 21 this year. [Photo/IC]
Besides these applications of new technologies, more technologies are being adopted to make trips much easier for travelers.
Traveling by train is the most popular means for people during chunyun. Many tech firms, especially online travel agencies such as Ctrip and Qunar, have rolled out special services to help buyers improve their odds of getting a ticket.
But when millions of people try to get a ticket by logging onto the official online railway ticket booking website www.12306.cn at the same time, it's a big burden for the website.
However, no major glitches have been reported so far, thanks to the help of Alibaba, which uses its cloud computing technology to help deal with the flood of web traffic.